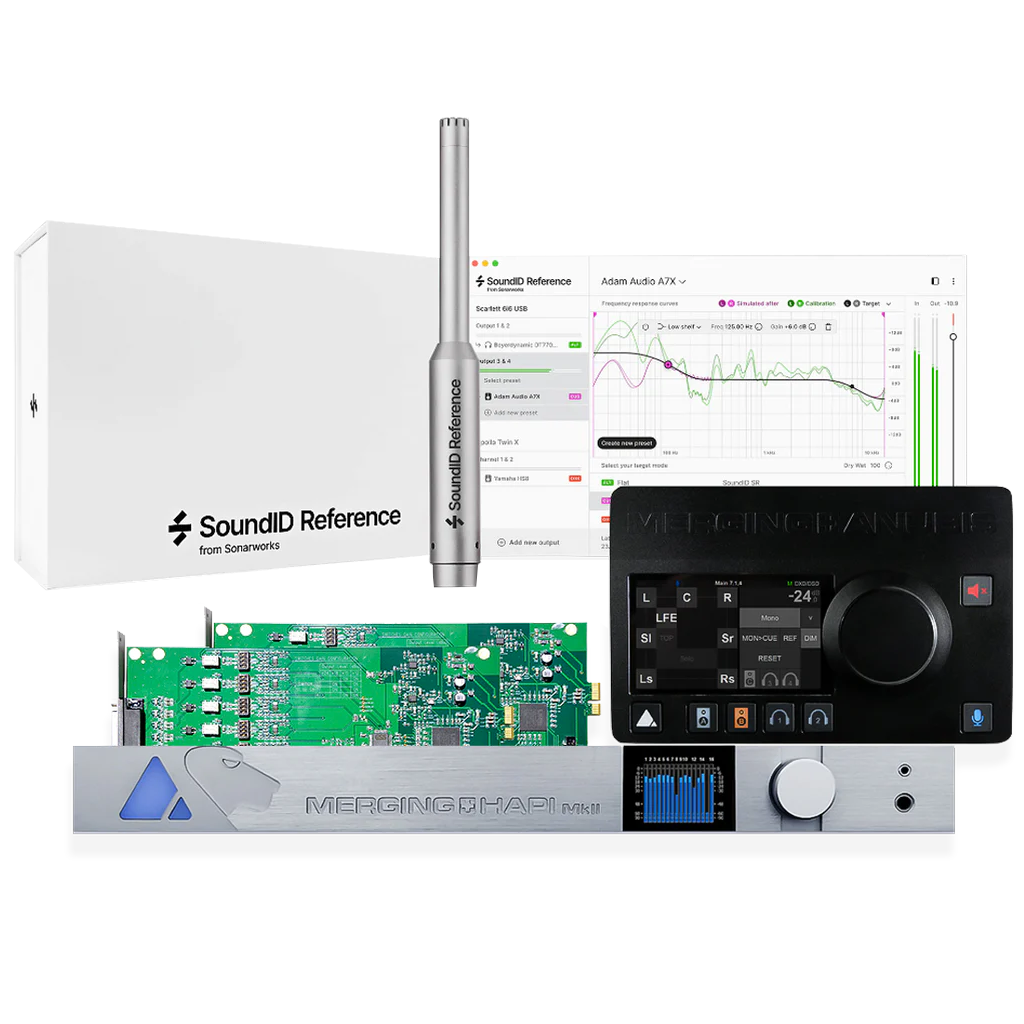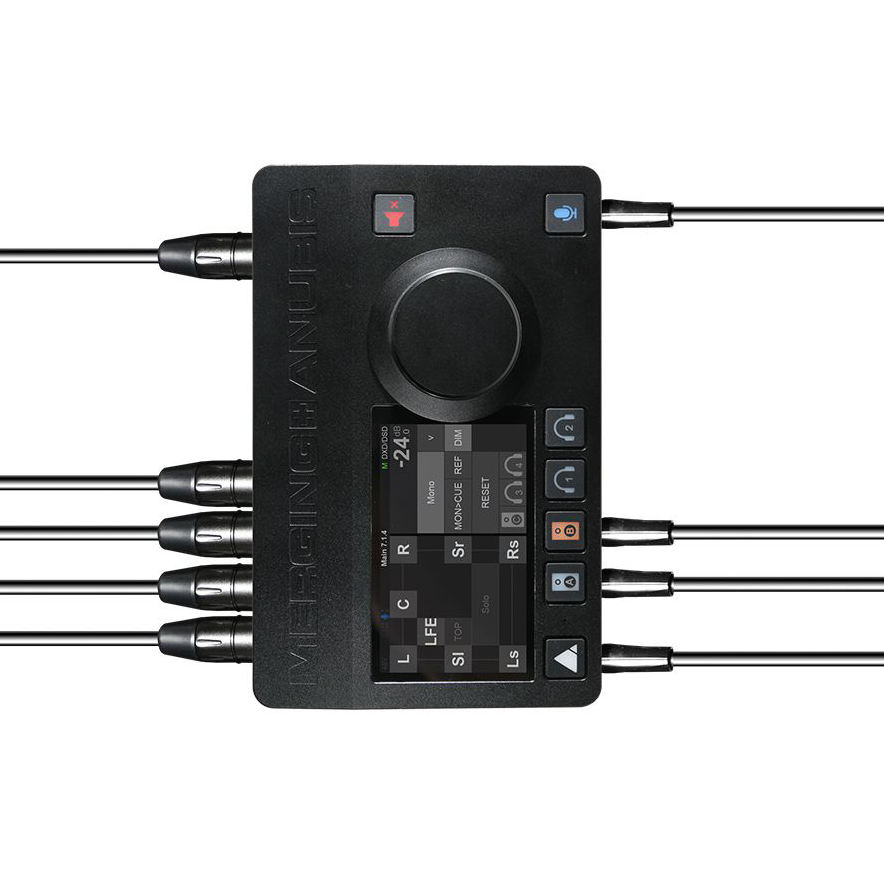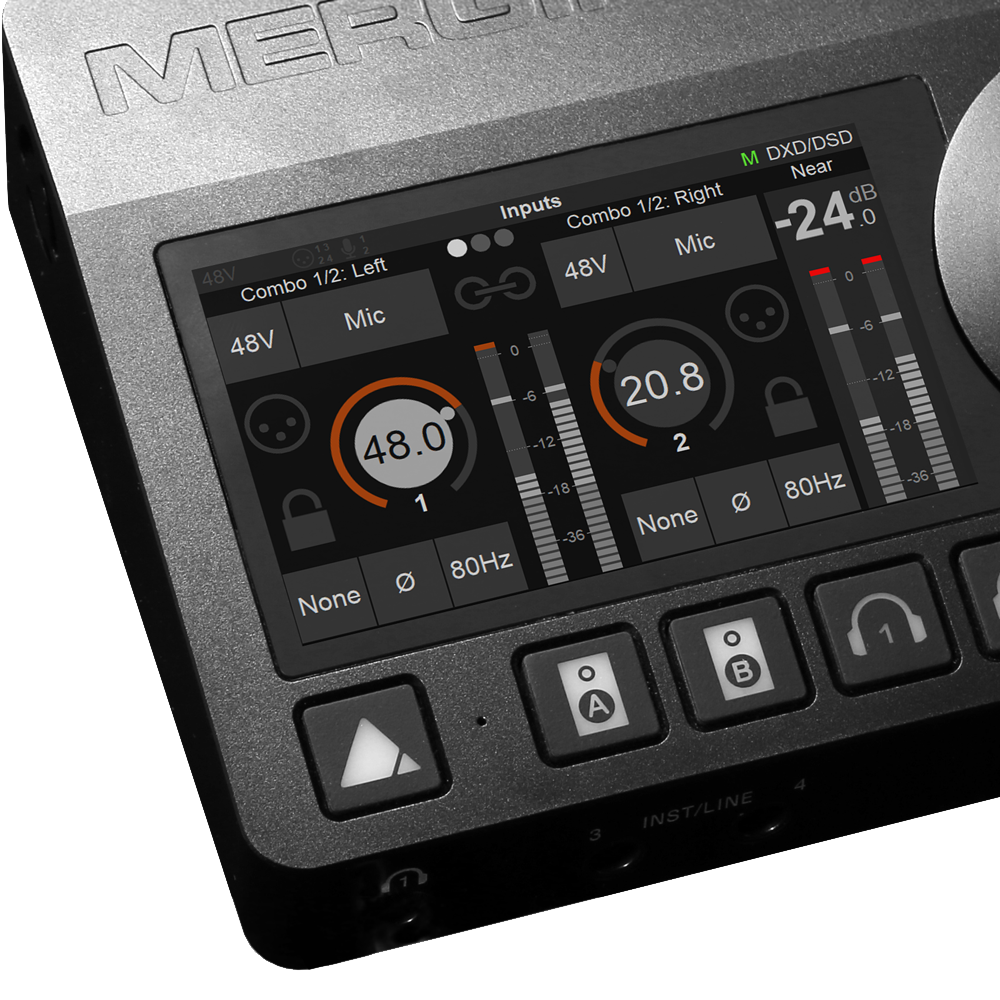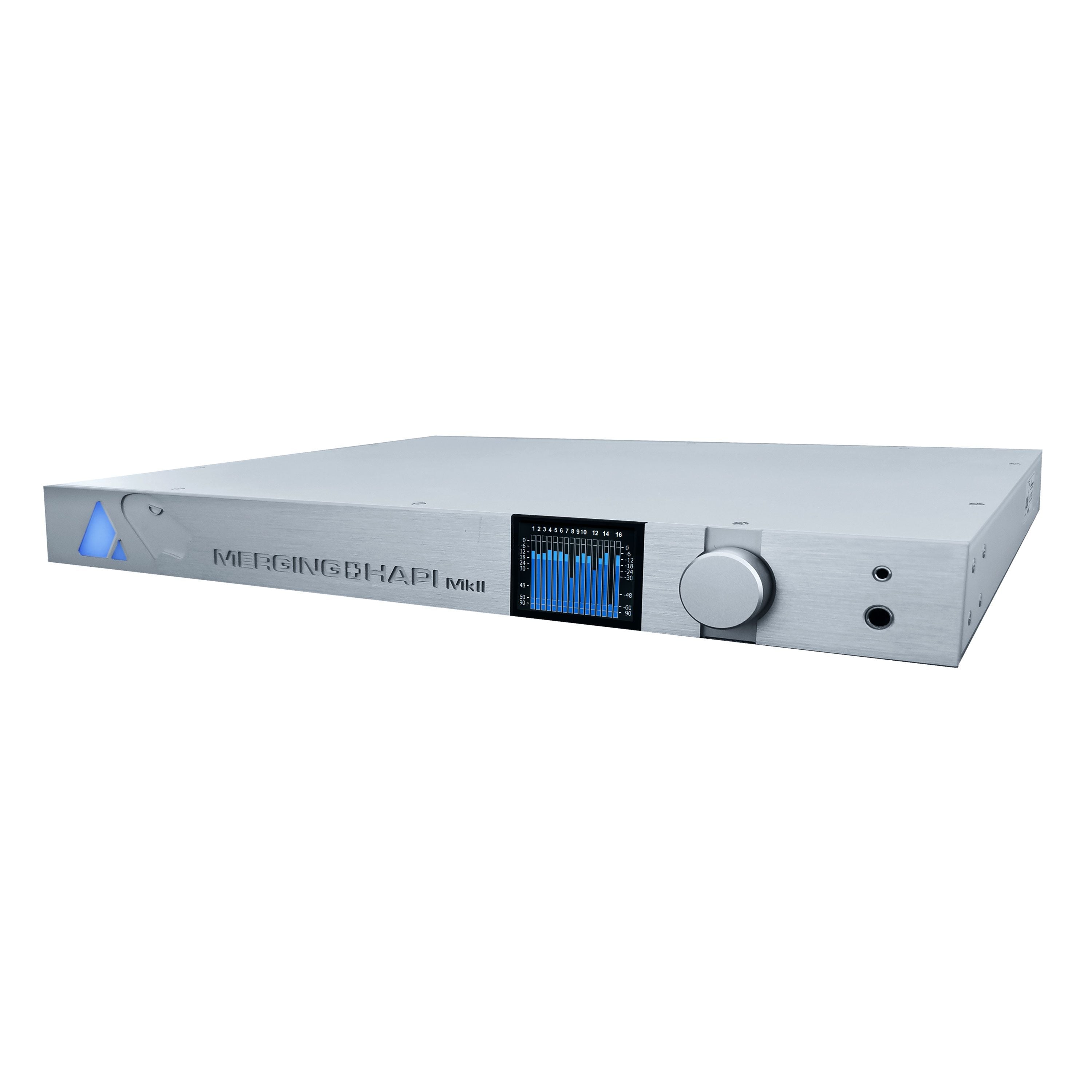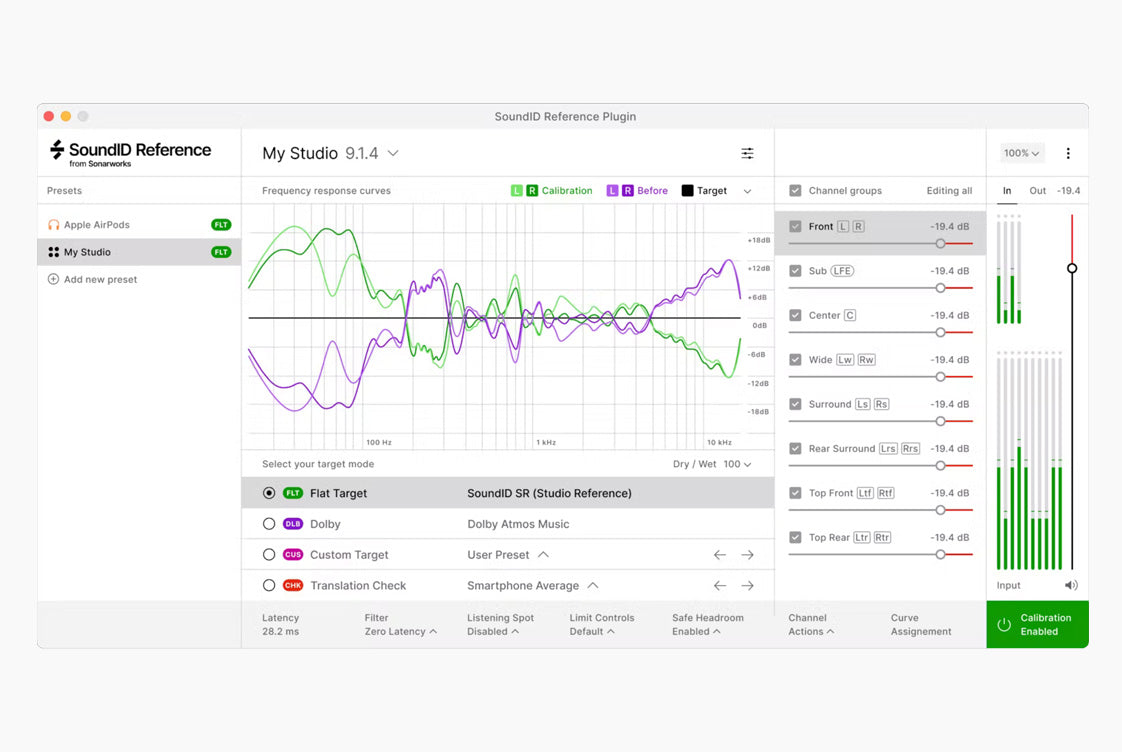 Merging Technologies ATMOS Bundle
No-compromise 9.1.6 / 7.1.4 immersive audio package from Merging Technologies.

Including essential features such as room calibration for Anubis, monitoring engine, DA for speaker outputs (and more), and a Dolby-approved AES67 driver for Renderer/DAW integration.

This combo is perfect for ATMOS immersive mixing and Mastering and includes the Aunbis and two stunning DA8 version 2 cards for an additional 16 channels of pristine mastering grade analog outputs.

Dolby Atmos Monitoring means calibration. We provide the fastest route to a tuned room thanks to our partnership with Sonarworks.

With the provided microphone and SoundID Reference for multichannel software, let the software guide you through a measurement of your room issue.

Adjust the desired target curve in the SoundID Reference software (Flat, Dolby Music, custom, translation checks) and export each correction profiles to your Anubis.

The correction is now running directly within Anubis for the lowest latency, maximum consistency and convenience. 

The monitoring engine is the central piece where your mix connects to your listening equipment. This is where you decide what and how you want to listen.

Having it at the immediate control of your hands and keeping it highly visible to your eyes is paramount in order to make the right judgments on your mix. Furthermore Anubis is so compact it will just fit nicely along your production tools.

Whether you are mixing with your mouse or on faders, we provide direct monitoring control and feedback where needed. Controls are directly on the monitoring engine (Anubis) and are not going through any network nor rely on any DAW computer to be up and running.

So you can rest assured that your monitoring system is under control, literally under the palm of your hand and regardless of your workstation's health.

Dolby Atmos renderers traditionally come in Dante or MADI packages. While those provide lowest latency, they mean expansion chassis and costly cards are needed. Audio and Dolby Atmos metadata also needs to be managed separately on different routes meaning a steeper learning curve for creatives who aren't used to that level of IT.

Dolby has now officially qualified our VAD AES67 driver which makes the Silicon Mac running Merging VAD the simplest and most powerful of Dolby Atmos renderers.

VAD also is your friend to interconnect your DAW to Anubis.The Merging Technologies HAPI MkII is compact and ideally suited for smaller systems and can be used as a primary interface or as part of a larger Horus system providing control room I/O connectivity. The diminutive audio interface is capable of holding both standard and premium analogue cards used in Horus ensuring that users get the exact same sound quality as the highly respected Horus. An optional MADI card is also available for additional digital I/O.

HAPI Main Features:

Small format Networked Audio Interface

Able to hold both the standard and premium analogue cards from the Horus

flexible connectivity of every single input and output across standard networks with RAVENNA (AES67 Compatible)

 Choice of AC or DC power supplies

Completely Controlled over LAN with web-browser based control interface 

8 AES/EBU I/O (on DSub 25)

8 ADAT or 2 SPDIF I/O (on TOSLINK)

RAVENNA - AES67 I/O (on RJ45)

SYNC - LTC/MTC/VideoRef/Wck (requires CON-D15-VTC cable)

2 slots for AD8D/AD8P, DA8/DA8P and MADI option cards

AC or DC power connections

Detachable rack ears for placement in a standard rackmount.

 

ANUBIS Main Features:

Scalable/Networkable

Studio/Mobile

Mastering grade Preamp and Amp

Sampling rate up to 192 kHz (Pro)

DSD support up to DSD256 (Premium only)

Direct Monitoring of DAW running on Windows, MacOS and Linux

Direct AES67/RAVENNA Sources monitoring

Direct decoding of Ambisonic Sources

Cough Cut on every input

All state of the art monitoring features (Bass management, Speaker alignment, Talkback, Down-mix, Crossfeed etc…)

 

Jumping into the amazing Dolby Atmos adventure means building an ecosystem that can prove costly, complex and bulky. Merging now provides the most compact, adaptable and user friendly solution for Dolby Atmos mixing on the market regardless of your DAW. 



SKU: AS_MER_ANUHAPI
But If you want to confirm availability first or inquire for possible discounts send us a quick mail or open the chat tab.