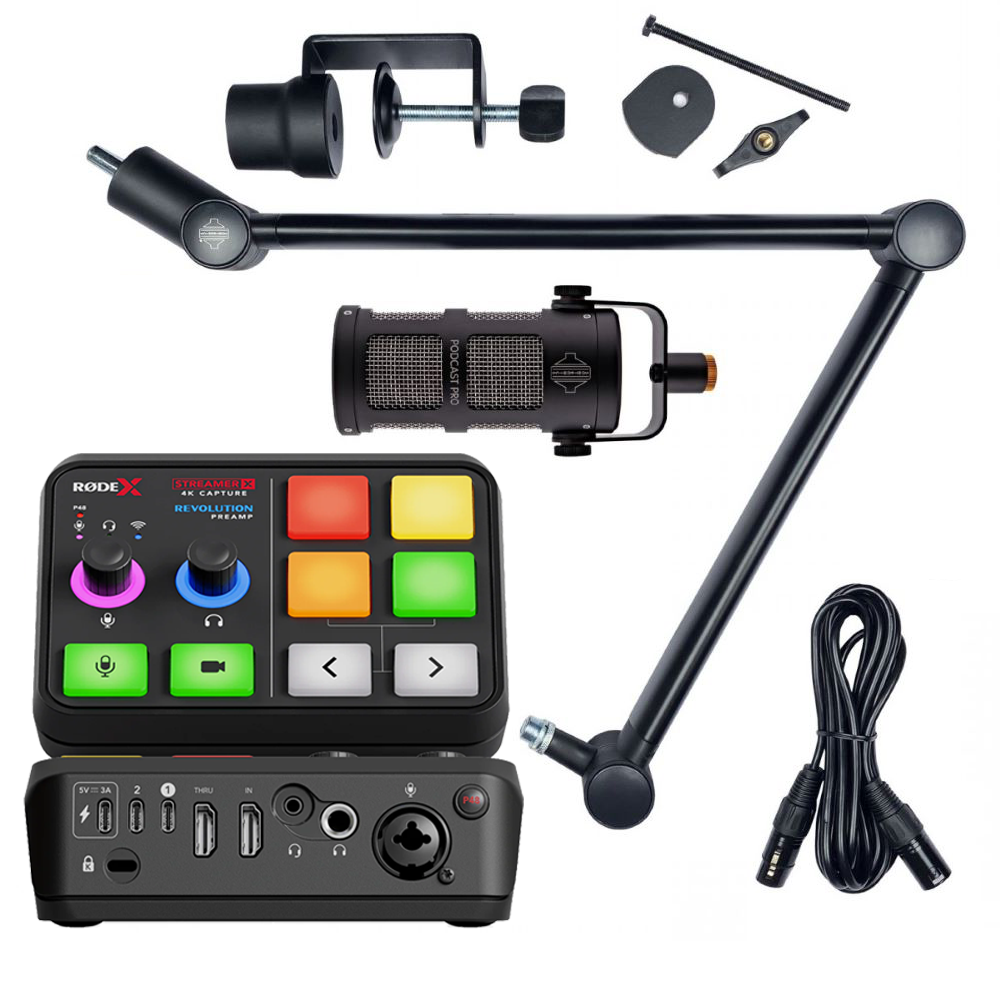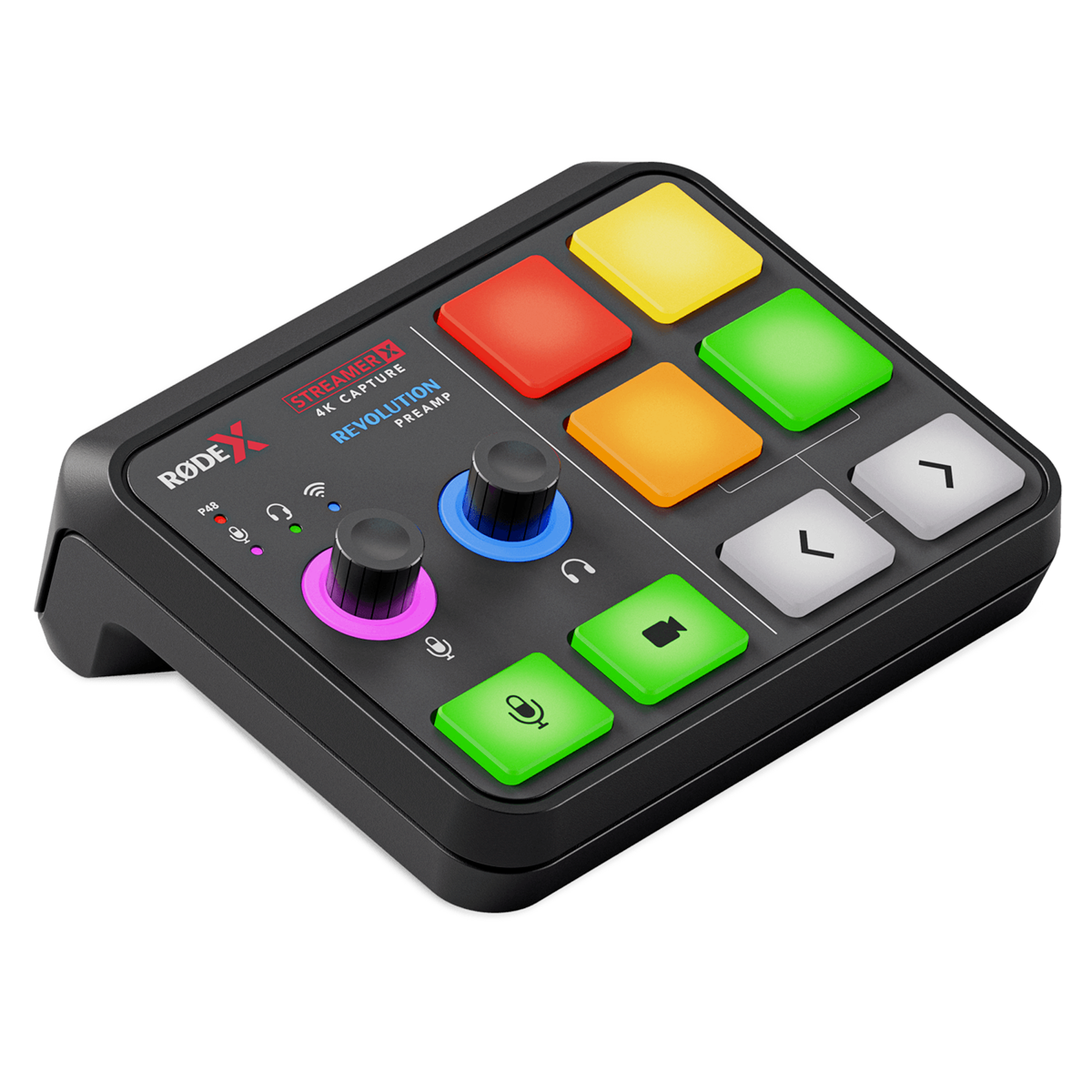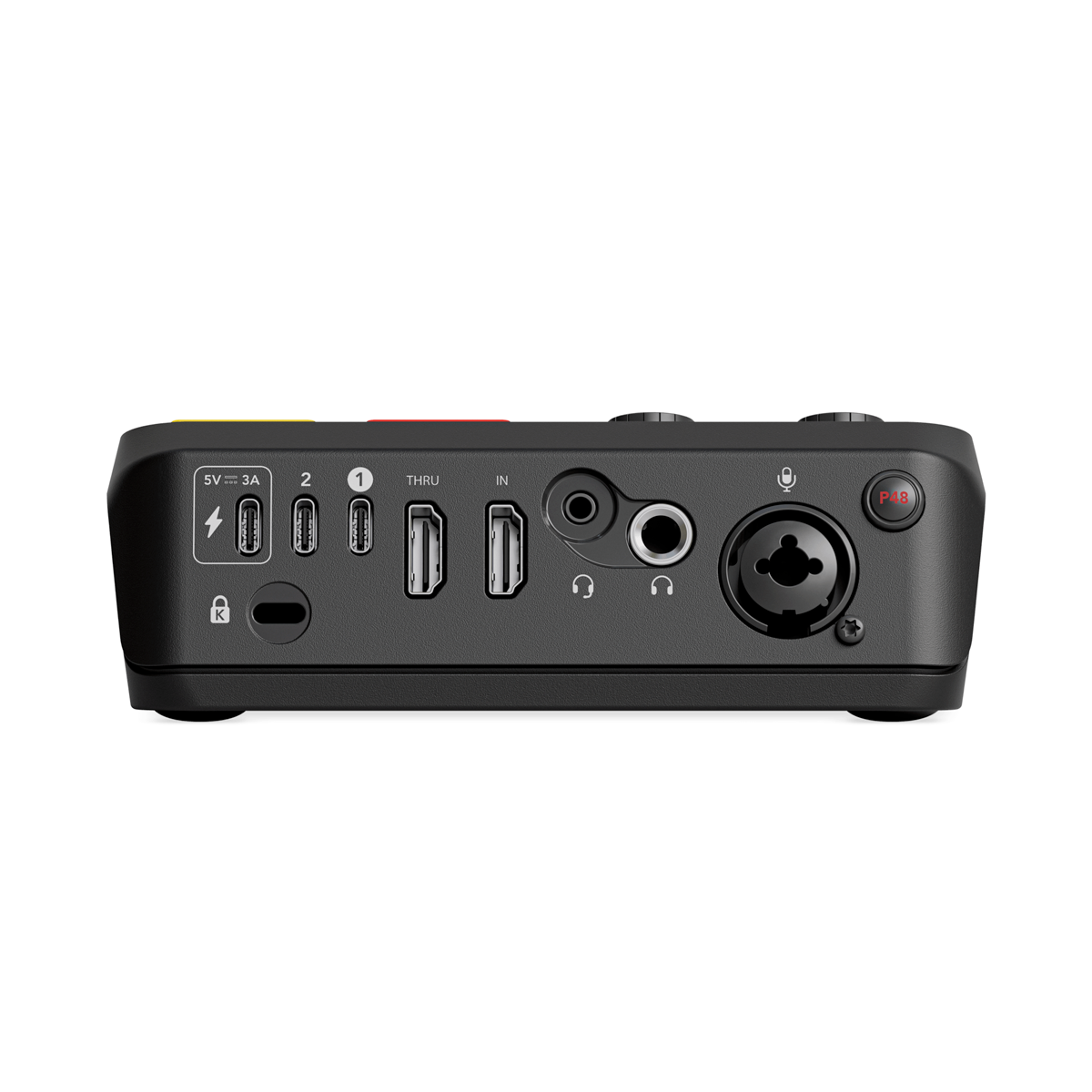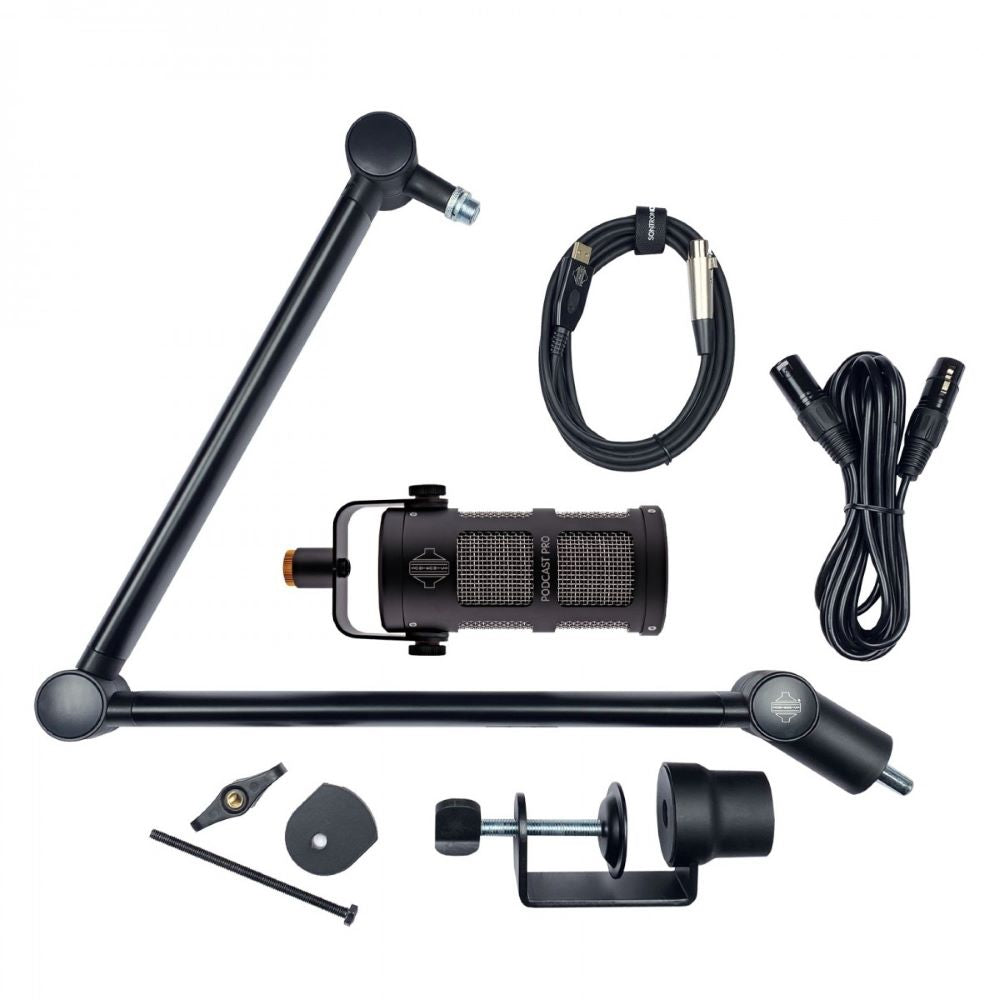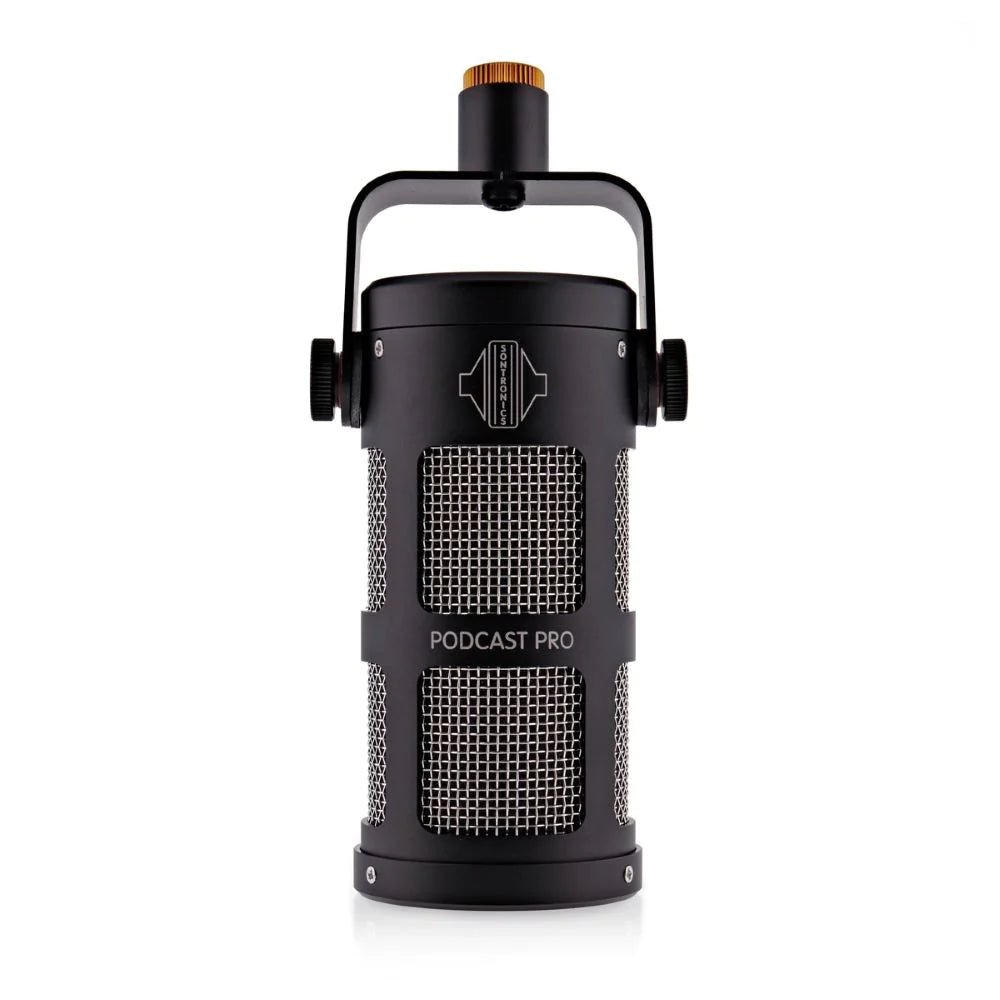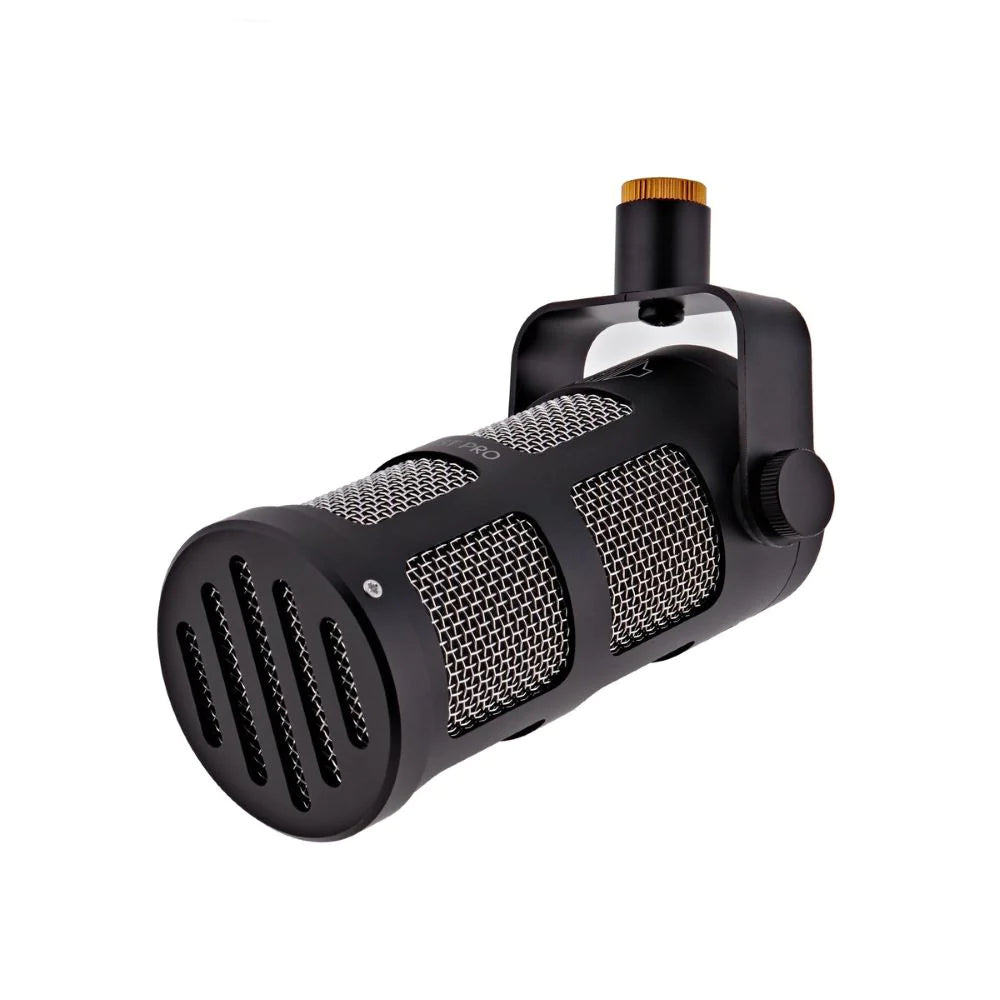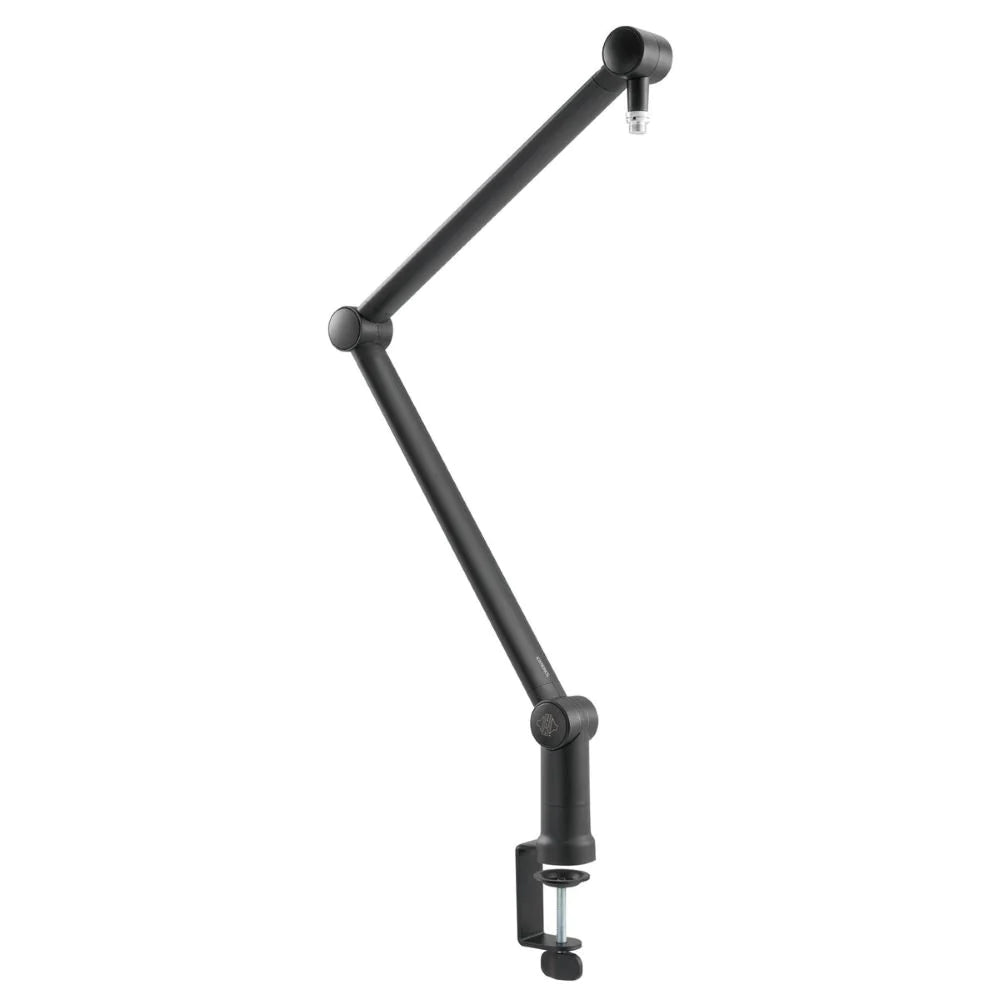 RØDE X Streamer X Audio and Video Console Pro Bundle
The All-in-One Portable Streaming Solution 

This combo is ideal for podcast, broadcast, voice-over, gaming, vlogging and audio-for-YouTube applications.

Combining a professional audio interface and a video capture card in one ultracompact, intuitive package, the Streamer X from RODE X represents a new way to livestream incredible, broadcast-quality audio and video. Sporting a studio-grade audio input for mic- or line-level sources, a low-noise, high-gain Revolution preamp with selectable phantom power, and powerful onboard APHEX audio processing, the Streamer X makes it easy to deliver pristine audio quality to your streams, and the Streamer X even features integrated wireless-receiver technology for compatibility with any RODE Series IV wireless microphones and transmitters. 

Of course, modern streamers and content creators need quality video to keep up with the competition as well, and that's why the Streamer X also features HDMI I/O that supports up to 4K 30 fps and 2K 60 fps streaming, and up to 2K 120 fps and 4K 60 fps pass-through for exceptional video quality that will enhance any modern application from gaming, streaming, and podcasting to video content creation and corporate presentations. Two dedicated USB-C connections allow for dual-PC setups, and with the four customizable SMART pads, you cant trigger sounds, voice FX, and other types of engaging material on the fly. And if that's not enough, you can expand your console's functionality with full compatibility for all of RODE's software solutions, such as UNIFY, RODE Central, and RODE Connect.

It features low-noise and high-gain preamp with selectable phantom power, powerful APHEX audio processing, as well as wireless-receiver technology that makes this device compatible with all RODE IV wireless microphones and transmitters. To further its functionality, you can use software like UNIFY, RODE Central, and RODE Connect.

Key Features:

Professional audio interface, video capture card and control surface integrated in one compact, easy-to-use device

Up to 4K30 video capture and 4K60 pass-through via HDMI

Variable Refresh Rate (VRR) support

Neutrik® combo jack for connecting XLR microphones or instruments

Ultra-low-noise, high-gain Revolution Preamp™ for pristine audio quality

3.5mm TRRS input for connecting headsets

1/4-inch headphone output for zero-latency monitoring

Integrated wireless receiver for connecting RØDE Series IV wireless microphones.

Which includes connectivity with the Wireless GO II and Wireless ME

Internal DSP for advanced audio processing powered by APHEX®

Four fully customisable SMART pads for triggering sounds, voice effects and MIDI commands

Dual USB-C interfaces for connecting to two computers or mobile devices

Easy configuration and control via RØDE Central desktop companion app
Compatible with free UNIFY streaming software for advanced audio routing, mixing and configuration

Designed and made in RØDE's precision manufacturing facilities in Sydney, Australia

 

In this Bunlde: 

RODE X Streamer X Audio Interface and Video Streaming Console

Limited 1-Year Manufacturer Warranty

Sontronics Voicecasting Pack - Podcast Pro Microphone with Boom Arm

 

Sontronics Voicecasting Pack Main Features:

All-in-One Voice Recording Package

1 x Podcast Pro Supercardioid Dynamic Mic

Designed to deliver detail and depth without requiring EQ

Supercardioid polar pattern offers focused pickup

Integral stand mount for compatibility with any floor/desktop stand

Easy to set up and position

50 Hz to 15 kHz frequency response

Multi-Positional Boom Desktop Stand

Female XLR to USB-A Cable

Female XLR to Male XLR Cable

Tensioned Stand Cables, Silent Operation

Channel and Clips for Cable Management

Designed, developed, and hand-built in the United Kingdom

 

Order the RODE X Streamer X Audio and Video Pro Bundle from Audiosaurus. The Online Pro Audio Specialists in South Africa. 
SKU: ASR_RODStreamerX
But If you want to confirm availability first or inquire for possible discounts send us a quick mail or open the chat tab.