ARC System 2
Your room is now ready
The advanced room correction system just got even more advanced.
ARC System 2 (Advanced Room Correction) is the sequel of the first and only acoustic correction system that combines a measurement microphone, measurement software AND a correction plug-in to improve the sound reliability and acoustics of your studio in an elegant, low-cost portable solution.
Trust your ears
ARC takes your room out of the mix...
ARC uses Audyssey MultEQ XT32 patented technology to improve your monitoring system so what you hear is not affected by distortions caused by room acoustics. Near field monitor systems used in studio applications are designed to deliver sound without distortion or coloration. However when they are placed in a room, surrounding walls, ceiling, furniture, and other objects reflect and absorb sounds, creating complex distortions specific to that room. This ultimately causes them to lose the accuracy they have been designed for, and you end up hearing more of the sound of the room, than the music actually being produced.
A break-through affordable solution for acoustic room correction
Traditionally studio acoustics can be improved using acoustic treatments - but these are generally very expensive and require professional installations - which is often not practical in many of today's home and project studio. Other types of electronic correction systems use some form of equalization that works only on the frequency response of the room but worsen the phase response of what you are hearing. ARC System 2 solves all these problems elegantly, with a unique, innovative DAW-based solution that works both in the frequency/time domain and is not affected by any of the drawbacks of other type of correction systems.
Do you need ARC 2 if your room is already treated?
ARC 2 can improve the acoustics of ANY room. An untreated room will experience a dramatic improvement - but also treated rooms will sound better depending on the quality of the existing treatment. Many of ARC 2 improvements make it more effective in a wide spectrum of applications - from amateur bedroom studios to the most high-end professionally treated studios.
---
Features:

New in Version 2:

The first DAW-based acoustic room correction plug-in
Includes a measurement microphone, software and correction plug-in
Based on Audyssey MultEQ? XT32 patented technology that corrects frequency and phase distortions in multiple room points
Improves clarity, stereo imaging and frequency response for faster, more reliable mixing
Improves the sound of any room - from bedroom studio to high-end control rooms
Step by step measurement set-up can be made by anyone
Perfect for the traveling engineer and on-the-spot corrections
64-bit native plug-in compatibility

Support for 64-bit AAX plug-in format
Improvement to L/R correction option offers better focus in symmetrical control rooms
Completely redesigned interface for improved usability
Four times greater resolution improves critical low-end response
Smoother, more natural sound in the midrange and high frequencies
New customizable target curves allows to match engineers' personal taste
New "Virtual Monitoring" feature mimics the sound of various listening devices like popular studio monitors, car systems, boom boxes, etc. allowing to the test of how mixes translate on different systems
New Monitor Control panel interface streamlines workflow
Fewer measurements now get higher quality results and shortens set-up time
Measurements can be saved and used for multiple correction set-ups
---
How it works
Correct your room in 2 easy steps
With ARC anybody can correct a studio's acoustics in 2 easy steps. First you measure your room acoustics specified places with the included calibrated measurement microphone and software. ARC 2 allows you to take from 7 to 16 different measurements, depending upon the room size and your desired level of correction.
These measurements give the ARC 2 plug-in software the information it needs to accurately correct the entire room, not just the engineer's "sweet spot." Then, once measurements are taken, ARC 2 automatically calculates a correction algorithm that you can apply to your music with the included plug-in, placing it on your DAW master BUS. Using ARC 2 you can record and mix with confidence, knowing what you hear is not affected by the acoustic of your room. Once you are ready for your mix down, disable the plug-in, export your file and voila', your final mixes will have been made in the most accurate monitoring environment and your music will translate better to the outside world.
| | |
| --- | --- |
| | |
| Measurement | Correction |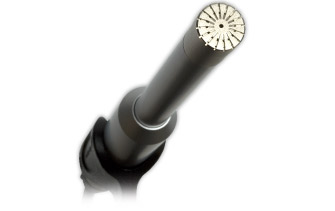 A professional microphone, not just for measurement
ARC 2 includes an omnidirectional, calibrated microphone that provides a transparent colorless, ultra-linear characteristic. When you are finished with your room measurements, it can be a valuable asset for capturing acoustic instruments such as pianos, guitars, strings or any other source where high-fidelity without coloration is required.
A truly new listening experience
When you experience ARC 2 the perspective of what you are recording, mixing or mastering becomes immediately more clear and reliable. Low-end alterations, typically added by small rooms, will be removed giving you better control on low frequencies. You will also have a more consistent frequency response across the entir
Related Product
{"id":4998072926244,"title":"Sennheiser HD 820 Closed-Backed Audiophile and Reference Headphones","handle":"sennheiser-hd-820-closed-backed-audiophile-and-reference-headphones","description":"\u003ch3\u003e\u003cspan style=\"color: #000000;\"\u003e\u003cstrong\u003eThe Future of Audio\u003c\/strong\u003e\u003c\/span\u003e\u003c\/h3\u003e\n\u003cp\u003e\u003cspan style=\"color: #000000;\"\u003eWith these groundbreaking closed dynamic headphones passionate music lovers can now enjoy their music at an audiophile level wherever they please, at home or on the move. Featuring unique glass transducer covers that minimize resonances, the HD 820 are simply the most transparent-sounding closed headphones in the world, extending the boundaries of what has been achieved in sound reproduction with closed type headphones up to now.\u003c\/span\u003e\u003c\/p\u003e\n\u003cp\u003e\u003cspan style=\"color: #000000;\"\u003e\u003ciframe width=\"853\" height=\"480\" src=\"https:\/\/www.youtube.com\/embed\/gGnG5cVKGTo\" frameborder=\"0\" allow=\"accelerometer; autoplay; clipboard-write; encrypted-media; gyroscope; picture-in-picture\" allowfullscreen=\"\"\u003e\u003c\/iframe\u003e\u003c\/span\u003e\u003c\/p\u003e\n\u003ch3\u003e\u003cspan style=\"color: #000000;\"\u003eInto the great wide open\u003c\/span\u003e\u003c\/h3\u003e\n\u003cp\u003e\u003cspan style=\"color: #000000;\"\u003eVivid, wide, transparent, natural. The sound field of the HD 820 is wide open. Which is not what you would expect at all from closed circumaural headphones. With the HD 820 you can explore and rediscover your music in absolute reference-class quality without intruding on the aural comfort zone of others. Thus, the HD 820 not only open up the sound field, but also new places and opportunities for you to enjoy your music.\u003c\/span\u003e\u003c\/p\u003e\n\u003ch3\u003e\u003cspan style=\"color: #000000;\"\u003eThe technology of transparency\u003c\/span\u003e\u003c\/h3\u003e\n\u003cp\u003e\u003cspan style=\"color: #000000;\"\u003eThe breakthrough transparent performance of the HD 820 has been achieved through a special innovation: Their legendary Sennheiser Ring Radiator transducers are fitted with unique glass covers. Revealing the great look of the technical component within, this visually striking feature was actually developed wholly in service to the sound: The concave glass reflects the sound waves from the rear of the transducer to an absorber, which results in minimal resonance. Thus, the sound waves are effectively "gone" like they would be in open headphones.\u003c\/span\u003e\u003c\/p\u003e\n\u003cp\u003e\u003cspan style=\"color: #000000;\"\u003e\u003ciframe width=\"853\" height=\"480\" src=\"https:\/\/www.youtube.com\/embed\/jkiOuQoN2JM\" frameborder=\"0\" allow=\"accelerometer; autoplay; clipboard-write; encrypted-media; gyroscope; picture-in-picture\" allowfullscreen=\"\"\u003e\u003c\/iframe\u003e\u003c\/span\u003e\u003c\/p\u003e\n\u003ch3\u003e\u003cspan style=\"color: #000000;\"\u003eSuperior Quality Build\u003c\/span\u003e\u003c\/h3\u003e\n\u003cp\u003e\u003cspan style=\"color: #000000;\"\u003eMade in Germany, the HD 820 stand apart also because of the extraordinary attention that is given to every detail: From the extra comfortable handcrafted ear pads that insulate the listener from ambient noise, to the silvercladded OFC cables and gold-plated plugs, to the robust metal headband with an inner damping element. A well-conceived audio component always looks good – inside and out. With their unique glass covers the HD 820 display all the evidence to prove this. They are an aesthetical timeless classic and a natural technical beauty.\u003c\/span\u003e\u003c\/p\u003e\n\u003ch4\u003e\u003cspan style=\"color: #000000;\"\u003e\u003cstrong\u003eMain features:\u003c\/strong\u003e\u003c\/span\u003e\u003c\/h4\u003e\n\u003cli\u003e\u003cspan style=\"color: #000000;\"\u003eClosed-Back Design Minimizes Resonance\u003c\/span\u003e\u003c\/li\u003e\n\u003cli\u003e\u003cspan style=\"color: #000000;\"\u003eDynamic Ring Radiator Transducers\u003c\/span\u003e\u003c\/li\u003e\n\u003cli\u003e\u003cspan style=\"color: #000000;\"\u003e12 Hz to 43.8 kHz Frequency Response\u003c\/span\u003e\u003c\/li\u003e\n\u003cli\u003e\u003cspan style=\"color: #000000;\"\u003eUp to 26 dB of Noise Cancellation\u003c\/span\u003e\u003c\/li\u003e\n\u003cli\u003e\u003cspan style=\"color: #000000;\"\u003eInner Damping Element\u003c\/span\u003e\u003c\/li\u003e\n\u003cli\u003e\u003cspan style=\"color: #000000;\"\u003eHandcrafted Microfiber Ear Cushions\u003c\/span\u003e\u003c\/li\u003e\n\u003cli\u003e\u003cspan style=\"color: #000000;\"\u003eImpedance-Matching Cable\u003c\/span\u003e\u003c\/li\u003e\n\u003cli\u003e\u003cspan style=\"color: #000000;\"\u003eBalanced 4.4mm Gold Connector\u003c\/span\u003e\u003c\/li\u003e\n\u003cli\u003e\u003cspan style=\"color: #000000;\"\u003eBalanced XLR 4-Pin Connector\u003c\/span\u003e\u003c\/li\u003e\n\u003cli\u003e\u003cspan style=\"color: #000000;\"\u003eIncludes 1\/4\" Jack and Storage Box\u003c\/span\u003e\u003c\/li\u003e\n\u003cbr\u003e\n\u003ch4\u003e\u003cspan style=\"color: #000000;\"\u003e\u003cstrong\u003eTech Specs:\u003c\/strong\u003e\u003c\/span\u003e\u003c\/h4\u003e\n\u003cul class=\"table\"\u003e\n\u003cli class=\"table__row\"\u003e\u003cspan style=\"color: #000000;\"\u003e\u003cstrong class=\"table__header\"\u003eOpen\/Closed: \u003c\/strong\u003eClosed\u003c\/span\u003e\u003c\/li\u003e\n\u003cli class=\"table__row\"\u003e\u003cspan style=\"color: #000000;\"\u003e\u003cstrong class=\"table__header\"\u003eFit Style: \u003c\/strong\u003e\u003cspan class=\"table__cell\"\u003eCircumaural\u003c\/span\u003e\u003c\/span\u003e\u003c\/li\u003e\n\u003cli class=\"table__row\"\u003e\u003cspan style=\"color: #000000;\"\u003e\u003cstrong class=\"table__header\"\u003eTransducer Type: \u003c\/strong\u003eDynamic\u003c\/span\u003e\u003c\/li\u003e\n\u003cli class=\"table__row\"\u003e\u003cspan style=\"color: #000000;\"\u003e\u003cstrong\u003eSound Pressure Level (SPL):\u003c\/strong\u003e 103 dB at 1 kHz, 1V\u003c\/span\u003e\u003c\/li\u003e\n\u003cli class=\"table__row\"\u003e\u003cspan style=\"color: #000000;\"\u003e\u003cstrong class=\"table__header\"\u003eFrequency Response: \u003c\/strong\u003e\u003cspan class=\"table__cell\"\u003e12 - 43.8KHz (-3 dB) \/\/ 6 - 48KHz (-10 dB)\u003c\/span\u003e\u003c\/span\u003e\u003c\/li\u003e\n\u003cli class=\"table__row\"\u003e\u003cspan style=\"color: #000000;\"\u003e\u003cstrong class=\"table__header\"\u003eImpedance: \u003c\/strong\u003e\u003cspan class=\"table__cell\"\u003e300 ohms\u003c\/span\u003e\u003c\/span\u003e\u003c\/li\u003e\n\u003cli class=\"table__row\"\u003e\u003cspan style=\"color: #000000;\"\u003e\u003cstrong class=\"table__header\"\u003eCable Type: \u003c\/strong\u003e\u003cspan class=\"table__cell\"\u003eStraight\u003c\/span\u003e\u003c\/span\u003e\u003c\/li\u003e\n\u003cli class=\"table__row\"\u003e\u003cspan style=\"color: #000000;\"\u003e\u003cstrong class=\"table__header\"\u003eCable Length: \u003c\/strong\u003e3m\u003c\/span\u003e\u003c\/li\u003e\n\u003cli class=\"table__row\"\u003e\u003cspan style=\"color: #000000;\"\u003e\u003cstrong class=\"table__header\"\u003eReplaceable Cable: \u003c\/strong\u003e\u003cspan class=\"table__cell\"\u003eYes\u003c\/span\u003e\u003c\/span\u003e\u003c\/li\u003e\n\u003cli class=\"table__row\"\u003e\u003cspan style=\"color: #000000;\"\u003e\u003cstrong class=\"table__header\"\u003ePlug Size: \u003c\/strong\u003e\u003cspan class=\"table__cell\"\u003e1\/4\" \/\/ XLR-4 (optional)\u003c\/span\u003e\u003c\/span\u003e\u003c\/li\u003e\n\u003cli class=\"table__row\"\u003e\u003cspan style=\"color: #000000;\"\u003e\u003cstrong class=\"table__header\"\u003eColor: \u003c\/strong\u003e\u003cspan class=\"table__cell\"\u003eBlack\u003c\/span\u003e\u003c\/span\u003e\u003c\/li\u003e\n\u003cli class=\"table__row\" itemtype=\"https:\/\/schema.org\/QuantitativeValue\" itemscope=\"itemscope\" itemprop=\"weight\"\u003e\u003cspan style=\"color: #000000;\"\u003e\u003cstrong class=\"table__header\"\u003eWeight: \u003c\/strong\u003e360g\u003c\/span\u003e\u003c\/li\u003e\n\u003c\/ul\u003e\n\u003cp\u003e\u003cspan style=\"color: #000000;\"\u003eOrder the \u003cstrong data-mce-fragment=\"1\"\u003eSennheiser HD 820 Reference Class headphones \u003c\/strong\u003efrom Audiosaurus. The online Pro Audio specialist in South Africa.\u003c\/span\u003e\u003c\/p\u003e","published_at":"2020-12-01T13:03:12+02:00","created_at":"2020-12-01T12:54:18+02:00","vendor":"Sennheiser","type":"Reference headphones","tags":["Brand_Sennheiser","Closed-back headphones","dropdown","Feature","JJ","Over ear","Professional headphones","reference headphones","Spence","Spencer","Studio headphones"],"price":4299500,"price_min":4299500,"price_max":4299500,"available":true,"price_varies":false,"compare_at_price":5029500,"compare_at_price_min":5029500,"compare_at_price_max":5029500,"compare_at_price_varies":false,"variants":[{"id":32496995172388,"title":"Default Title","option1":"Default Title","option2":null,"option3":null,"sku":"HD 820","requires_shipping":true,"taxable":true,"featured_image":null,"available":true,"name":"Sennheiser HD 820 Closed-Backed Audiophile and Reference Headphones","public_title":null,"options":["Default Title"],"price":4299500,"weight":0,"compare_at_price":5029500,"inventory_quantity":1,"inventory_management":"shopify","inventory_policy":"deny","barcode":""}],"images":["\/\/cdn.shopify.com\/s\/files\/1\/0984\/8294\/products\/Sennheiser_HD_820_Headset_01.jpg?v=1606820061","\/\/cdn.shopify.com\/s\/files\/1\/0984\/8294\/products\/Sennheiser_HD_820_Headset_02.jpg?v=1606820061","\/\/cdn.shopify.com\/s\/files\/1\/0984\/8294\/products\/Sennheiser_HD_820_Headset_03.jpg?v=1606820061"],"featured_image":"\/\/cdn.shopify.com\/s\/files\/1\/0984\/8294\/products\/Sennheiser_HD_820_Headset_01.jpg?v=1606820061","options":["Title"],"media":[{"alt":null,"id":7717815713828,"position":1,"preview_image":{"aspect_ratio":1.0,"height":1312,"width":1312,"src":"https:\/\/cdn.shopify.com\/s\/files\/1\/0984\/8294\/products\/Sennheiser_HD_820_Headset_01.jpg?v=1606820061"},"aspect_ratio":1.0,"height":1312,"media_type":"image","src":"https:\/\/cdn.shopify.com\/s\/files\/1\/0984\/8294\/products\/Sennheiser_HD_820_Headset_01.jpg?v=1606820061","width":1312},{"alt":null,"id":7717815746596,"position":2,"preview_image":{"aspect_ratio":1.0,"height":1312,"width":1312,"src":"https:\/\/cdn.shopify.com\/s\/files\/1\/0984\/8294\/products\/Sennheiser_HD_820_Headset_02.jpg?v=1606820060"},"aspect_ratio":1.0,"height":1312,"media_type":"image","src":"https:\/\/cdn.shopify.com\/s\/files\/1\/0984\/8294\/products\/Sennheiser_HD_820_Headset_02.jpg?v=1606820060","width":1312},{"alt":null,"id":7717815779364,"position":3,"preview_image":{"aspect_ratio":1.0,"height":1312,"width":1312,"src":"https:\/\/cdn.shopify.com\/s\/files\/1\/0984\/8294\/products\/Sennheiser_HD_820_Headset_03.jpg?v=1606820060"},"aspect_ratio":1.0,"height":1312,"media_type":"image","src":"https:\/\/cdn.shopify.com\/s\/files\/1\/0984\/8294\/products\/Sennheiser_HD_820_Headset_03.jpg?v=1606820060","width":1312}],"content":"\u003ch3\u003e\u003cspan style=\"color: #000000;\"\u003e\u003cstrong\u003eThe Future of Audio\u003c\/strong\u003e\u003c\/span\u003e\u003c\/h3\u003e\n\u003cp\u003e\u003cspan style=\"color: #000000;\"\u003eWith these groundbreaking closed dynamic headphones passionate music lovers can now enjoy their music at an audiophile level wherever they please, at home or on the move. Featuring unique glass transducer covers that minimize resonances, the HD 820 are simply the most transparent-sounding closed headphones in the world, extending the boundaries of what has been achieved in sound reproduction with closed type headphones up to now.\u003c\/span\u003e\u003c\/p\u003e\n\u003cp\u003e\u003cspan style=\"color: #000000;\"\u003e\u003ciframe width=\"853\" height=\"480\" src=\"https:\/\/www.youtube.com\/embed\/gGnG5cVKGTo\" frameborder=\"0\" allow=\"accelerometer; autoplay; clipboard-write; encrypted-media; gyroscope; picture-in-picture\" allowfullscreen=\"\"\u003e\u003c\/iframe\u003e\u003c\/span\u003e\u003c\/p\u003e\n\u003ch3\u003e\u003cspan style=\"color: #000000;\"\u003eInto the great wide open\u003c\/span\u003e\u003c\/h3\u003e\n\u003cp\u003e\u003cspan style=\"color: #000000;\"\u003eVivid, wide, transparent, natural. The sound field of the HD 820 is wide open. Which is not what you would expect at all from closed circumaural headphones. With the HD 820 you can explore and rediscover your music in absolute reference-class quality without intruding on the aural comfort zone of others. Thus, the HD 820 not only open up the sound field, but also new places and opportunities for you to enjoy your music.\u003c\/span\u003e\u003c\/p\u003e\n\u003ch3\u003e\u003cspan style=\"color: #000000;\"\u003eThe technology of transparency\u003c\/span\u003e\u003c\/h3\u003e\n\u003cp\u003e\u003cspan style=\"color: #000000;\"\u003eThe breakthrough transparent performance of the HD 820 has been achieved through a special innovation: Their legendary Sennheiser Ring Radiator transducers are fitted with unique glass covers. Revealing the great look of the technical component within, this visually striking feature was actually developed wholly in service to the sound: The concave glass reflects the sound waves from the rear of the transducer to an absorber, which results in minimal resonance. Thus, the sound waves are effectively "gone" like they would be in open headphones.\u003c\/span\u003e\u003c\/p\u003e\n\u003cp\u003e\u003cspan style=\"color: #000000;\"\u003e\u003ciframe width=\"853\" height=\"480\" src=\"https:\/\/www.youtube.com\/embed\/jkiOuQoN2JM\" frameborder=\"0\" allow=\"accelerometer; autoplay; clipboard-write; encrypted-media; gyroscope; picture-in-picture\" allowfullscreen=\"\"\u003e\u003c\/iframe\u003e\u003c\/span\u003e\u003c\/p\u003e\n\u003ch3\u003e\u003cspan style=\"color: #000000;\"\u003eSuperior Quality Build\u003c\/span\u003e\u003c\/h3\u003e\n\u003cp\u003e\u003cspan style=\"color: #000000;\"\u003eMade in Germany, the HD 820 stand apart also because of the extraordinary attention that is given to every detail: From the extra comfortable handcrafted ear pads that insulate the listener from ambient noise, to the silvercladded OFC cables and gold-plated plugs, to the robust metal headband with an inner damping element. A well-conceived audio component always looks good – inside and out. With their unique glass covers the HD 820 display all the evidence to prove this. They are an aesthetical timeless classic and a natural technical beauty.\u003c\/span\u003e\u003c\/p\u003e\n\u003ch4\u003e\u003cspan style=\"color: #000000;\"\u003e\u003cstrong\u003eMain features:\u003c\/strong\u003e\u003c\/span\u003e\u003c\/h4\u003e\n\u003cli\u003e\u003cspan style=\"color: #000000;\"\u003eClosed-Back Design Minimizes Resonance\u003c\/span\u003e\u003c\/li\u003e\n\u003cli\u003e\u003cspan style=\"color: #000000;\"\u003eDynamic Ring Radiator Transducers\u003c\/span\u003e\u003c\/li\u003e\n\u003cli\u003e\u003cspan style=\"color: #000000;\"\u003e12 Hz to 43.8 kHz Frequency Response\u003c\/span\u003e\u003c\/li\u003e\n\u003cli\u003e\u003cspan style=\"color: #000000;\"\u003eUp to 26 dB of Noise Cancellation\u003c\/span\u003e\u003c\/li\u003e\n\u003cli\u003e\u003cspan style=\"color: #000000;\"\u003eInner Damping Element\u003c\/span\u003e\u003c\/li\u003e\n\u003cli\u003e\u003cspan style=\"color: #000000;\"\u003eHandcrafted Microfiber Ear Cushions\u003c\/span\u003e\u003c\/li\u003e\n\u003cli\u003e\u003cspan style=\"color: #000000;\"\u003eImpedance-Matching Cable\u003c\/span\u003e\u003c\/li\u003e\n\u003cli\u003e\u003cspan style=\"color: #000000;\"\u003eBalanced 4.4mm Gold Connector\u003c\/span\u003e\u003c\/li\u003e\n\u003cli\u003e\u003cspan style=\"color: #000000;\"\u003eBalanced XLR 4-Pin Connector\u003c\/span\u003e\u003c\/li\u003e\n\u003cli\u003e\u003cspan style=\"color: #000000;\"\u003eIncludes 1\/4\" Jack and Storage Box\u003c\/span\u003e\u003c\/li\u003e\n\u003cbr\u003e\n\u003ch4\u003e\u003cspan style=\"color: #000000;\"\u003e\u003cstrong\u003eTech Specs:\u003c\/strong\u003e\u003c\/span\u003e\u003c\/h4\u003e\n\u003cul class=\"table\"\u003e\n\u003cli class=\"table__row\"\u003e\u003cspan style=\"color: #000000;\"\u003e\u003cstrong class=\"table__header\"\u003eOpen\/Closed: \u003c\/strong\u003eClosed\u003c\/span\u003e\u003c\/li\u003e\n\u003cli class=\"table__row\"\u003e\u003cspan style=\"color: #000000;\"\u003e\u003cstrong class=\"table__header\"\u003eFit Style: \u003c\/strong\u003e\u003cspan class=\"table__cell\"\u003eCircumaural\u003c\/span\u003e\u003c\/span\u003e\u003c\/li\u003e\n\u003cli class=\"table__row\"\u003e\u003cspan style=\"color: #000000;\"\u003e\u003cstrong class=\"table__header\"\u003eTransducer Type: \u003c\/strong\u003eDynamic\u003c\/span\u003e\u003c\/li\u003e\n\u003cli class=\"table__row\"\u003e\u003cspan style=\"color: #000000;\"\u003e\u003cstrong\u003eSound Pressure Level (SPL):\u003c\/strong\u003e 103 dB at 1 kHz, 1V\u003c\/span\u003e\u003c\/li\u003e\n\u003cli class=\"table__row\"\u003e\u003cspan style=\"color: #000000;\"\u003e\u003cstrong class=\"table__header\"\u003eFrequency Response: \u003c\/strong\u003e\u003cspan class=\"table__cell\"\u003e12 - 43.8KHz (-3 dB) \/\/ 6 - 48KHz (-10 dB)\u003c\/span\u003e\u003c\/span\u003e\u003c\/li\u003e\n\u003cli class=\"table__row\"\u003e\u003cspan style=\"color: #000000;\"\u003e\u003cstrong class=\"table__header\"\u003eImpedance: \u003c\/strong\u003e\u003cspan class=\"table__cell\"\u003e300 ohms\u003c\/span\u003e\u003c\/span\u003e\u003c\/li\u003e\n\u003cli class=\"table__row\"\u003e\u003cspan style=\"color: #000000;\"\u003e\u003cstrong class=\"table__header\"\u003eCable Type: \u003c\/strong\u003e\u003cspan class=\"table__cell\"\u003eStraight\u003c\/span\u003e\u003c\/span\u003e\u003c\/li\u003e\n\u003cli class=\"table__row\"\u003e\u003cspan style=\"color: #000000;\"\u003e\u003cstrong class=\"table__header\"\u003eCable Length: \u003c\/strong\u003e3m\u003c\/span\u003e\u003c\/li\u003e\n\u003cli class=\"table__row\"\u003e\u003cspan style=\"color: #000000;\"\u003e\u003cstrong class=\"table__header\"\u003eReplaceable Cable: \u003c\/strong\u003e\u003cspan class=\"table__cell\"\u003eYes\u003c\/span\u003e\u003c\/span\u003e\u003c\/li\u003e\n\u003cli class=\"table__row\"\u003e\u003cspan style=\"color: #000000;\"\u003e\u003cstrong class=\"table__header\"\u003ePlug Size: \u003c\/strong\u003e\u003cspan class=\"table__cell\"\u003e1\/4\" \/\/ XLR-4 (optional)\u003c\/span\u003e\u003c\/span\u003e\u003c\/li\u003e\n\u003cli class=\"table__row\"\u003e\u003cspan style=\"color: #000000;\"\u003e\u003cstrong class=\"table__header\"\u003eColor: \u003c\/strong\u003e\u003cspan class=\"table__cell\"\u003eBlack\u003c\/span\u003e\u003c\/span\u003e\u003c\/li\u003e\n\u003cli class=\"table__row\" itemtype=\"https:\/\/schema.org\/QuantitativeValue\" itemscope=\"itemscope\" itemprop=\"weight\"\u003e\u003cspan style=\"color: #000000;\"\u003e\u003cstrong class=\"table__header\"\u003eWeight: \u003c\/strong\u003e360g\u003c\/span\u003e\u003c\/li\u003e\n\u003c\/ul\u003e\n\u003cp\u003e\u003cspan style=\"color: #000000;\"\u003eOrder the \u003cstrong data-mce-fragment=\"1\"\u003eSennheiser HD 820 Reference Class headphones \u003c\/strong\u003efrom Audiosaurus. The online Pro Audio specialist in South Africa.\u003c\/span\u003e\u003c\/p\u003e"}
{"id":4998043664420,"title":"Sennheiser HD 800 S Reference Class headphones","handle":"sennheiser-hd-800-s-reference-class-headphones","description":"\u003ch3\u003e\u003cspan style=\"color: #000000;\" data-mce-style=\"color: #000000;\"\u003e\u003cstrong\u003eHigh Resolution Headphones\u003c\/strong\u003e\u003c\/span\u003e\u003c\/h3\u003e\n\u003cp\u003e\u003cspan style=\"color: #000000;\" data-mce-style=\"color: #000000;\"\u003eThe high proforming \u003cstrong\u003eSennheiser HD 800 S Reference Class headphones \u003c\/strong\u003eis on a whole new level. This upgrade makes the gold-standard HD 800 headphones even better than ever with an untouchable frequency response for explosive lows and crisp highs, dual 6.3mm\/4.4mm cable connections to support a wider range of audiophile headphone amps, and new 56mm steel-encased transducers that direct sound to the ears at an angle for a more natural soundstage.\u003c\/span\u003e\u003c\/p\u003e\n\u003ch3\u003e\u003cspan style=\"color: #000000;\" data-mce-style=\"color: #000000;\"\u003eStriking industrial design\u003c\/span\u003e\u003c\/h3\u003e\n\u003cp\u003e\u003cspan style=\"color: #000000;\" data-mce-style=\"color: #000000;\"\u003eCrafted for perfection, the HD 800 and the HD 800 S are precision-built in Germany from only the finest materials and components. The transducer is encased by stainless steel, while the headband and headphone mounting utilises the most advanced materials developed in the aerospace industry for high strength with minimal weight.\u003c\/span\u003e\u003c\/p\u003e\n\u003ch3\u003e\u003cspan style=\"color: #000000;\" data-mce-style=\"color: #000000;\"\u003eAbsorber technology of the HD 800 S\u003c\/span\u003e\u003c\/h3\u003e\n\u003cp\u003e\u003cspan style=\"color: #000000;\" data-mce-style=\"color: #000000;\"\u003eBy absorbing the energy of the resonance, Sennheiser's patented absorber technology prevents any unwanted peaks and allows all frequency components – even the finest nuances – in the music material to become audible. This innovation was a key element in making the IE 800 the world's best sounding in ear headphone, and in the HD 800 S it helps to bring even greater purity and precision.\u003c\/span\u003e\u003c\/p\u003e\n\u003ch4\u003e\u003cspan style=\"color: #000000;\" data-mce-style=\"color: #000000;\"\u003e\u003cstrong\u003eWhat's in the Box?\u003c\/strong\u003e\u003c\/span\u003e\u003c\/h4\u003e\n\u003cli\u003e\u003cspan style=\"color: #000000;\" data-mce-style=\"color: #000000;\"\u003e\u003cspan class=\"gmail_default\"\u003e​\u003c\/span\u003eHD 800 S\u003c\/span\u003e\u003c\/li\u003e\n\u003cli\u003e\u003cspan style=\"color: #000000;\" data-mce-style=\"color: #000000;\"\u003eCable with 6.35 mm jack plug\u003c\/span\u003e\u003c\/li\u003e\n\u003cli\u003e\u003cspan style=\"color: #000000;\" data-mce-style=\"color: #000000;\"\u003eCable with balanced 4.4 mm jack plug\u003c\/span\u003e\u003c\/li\u003e\n\u003cli\u003e\u003cspan style=\"color: #000000;\" data-mce-style=\"color: #000000;\"\u003eMicrofibre cleaning cloth\u003c\/span\u003e\u003c\/li\u003e\n\u003cli\u003e\u003cspan style=\"color: #000000;\" data-mce-style=\"color: #000000;\"\u003eManual\u003c\/span\u003e\u003c\/li\u003e\n\u003cli\u003e\u003cspan style=\"color: #000000;\" data-mce-style=\"color: #000000;\"\u003eUSB flash drive\u003cspan class=\"gmail_default\"\u003e​​\u003c\/span\u003e\u003c\/span\u003e\u003c\/li\u003e\n\u003cdiv style=\"text-align: center;\"\u003e\u003cimg src=\"https:\/\/cdn.shopify.com\/s\/files\/1\/0984\/8294\/files\/HD_800_S_Box_600x600.jpg?v=1606818219\" alt=\"What's in the Box?\" width=\"600x600\" height=\"600x600\" style=\"float: none;\"\u003e\u003c\/div\u003e\n\u003ch4\u003e\u003cspan style=\"color: #000000;\" data-mce-style=\"color: #000000;\"\u003e\u003cstrong\u003eMain features:\u003c\/strong\u003e\u003c\/span\u003e\u003c\/h4\u003e\n\u003cli\u003e\u003cspan style=\"color: #000000;\" data-mce-style=\"color: #000000;\"\u003eCircumaural design with microfiber earpads for all-day comfort\u003c\/span\u003e\u003c\/li\u003e\n\u003cli\u003e\u003cspan style=\"color: #000000;\" data-mce-style=\"color: #000000;\"\u003eOpen earcups for a transparent sound and low resonance\u003c\/span\u003e\u003c\/li\u003e\n\u003cli\u003e\u003cspan style=\"color: #000000;\" data-mce-style=\"color: #000000;\"\u003eLightweight aerospace headband and mounting\u003c\/span\u003e\u003c\/li\u003e\n\u003cli\u003e\u003cspan style=\"color: #000000;\" data-mce-style=\"color: #000000;\"\u003eSennheiser Absorber Technology eliminates the masking effect for clear highs at any volume\u003c\/span\u003e\u003c\/li\u003e\n\u003cli\u003e\u003cspan style=\"color: #000000;\" data-mce-style=\"color: #000000;\"\u003e56mm transducers with stainless-steel casing for full sound and durability\u003c\/span\u003e\u003c\/li\u003e\n\u003cli\u003e\u003cspan style=\"color: #000000;\" data-mce-style=\"color: #000000;\"\u003eDirects sound to the ear at an angle for a more natural soundstage\u003c\/span\u003e\u003c\/li\u003e\n\u003cli\u003e\u003cspan style=\"color: #000000;\" data-mce-style=\"color: #000000;\"\u003e6.3mm and 4.4mm inputs support a wide range of audiophile headphone amps\u003c\/span\u003e\u003c\/li\u003e\n\u003cli\u003e\u003cspan style=\"color: #000000;\" data-mce-style=\"color: #000000;\"\u003eRemarkable 4Hz-51KHz frequency response for explosive lows and crisp highs\u003c\/span\u003e\u003c\/li\u003e\n\u003cli\u003e\u003cspan style=\"color: #000000;\" data-mce-style=\"color: #000000;\"\u003eLow 0.02% total harmonic distortion (1KHz at 100dB) for uncolored sound reproduction\u003c\/span\u003e\u003c\/li\u003e\n\u003cli\u003e\u003cspan style=\"color: #000000;\" data-mce-style=\"color: #000000;\"\u003eIncludes 6.3mm cable and 4.4mm cable\u003c\/span\u003e\u003c\/li\u003e\n\u003cli\u003e\u003cspan style=\"color: #000000;\" data-mce-style=\"color: #000000;\"\u003e2-year manufacturer warranty\u003c\/span\u003e\u003c\/li\u003e\n\u003cspan color=\"#000000\" style=\"color: #000000;\" data-mce-style=\"color: #000000;\"\u003e \u003cbr\u003e \u003c\/span\u003e\n\u003ch4\u003e\u003cspan style=\"color: #000000;\" data-mce-style=\"color: #000000;\"\u003e\u003cstrong\u003eTech Specs:\u003c\/strong\u003e\u003c\/span\u003e\u003c\/h4\u003e\n\u003cul class=\"table\"\u003e\n\u003cli class=\"table__row\"\u003e\u003cspan style=\"color: #000000;\" data-mce-style=\"color: #000000;\"\u003e \u003cstrong class=\"table__header\"\u003eOpen\/Closed: \u003c\/strong\u003e\u003cspan class=\"table__cell\"\u003eOpen\u003c\/span\u003e \u003c\/span\u003e\u003c\/li\u003e\n\u003cli class=\"table__row\"\u003e\u003cspan style=\"color: #000000;\" data-mce-style=\"color: #000000;\"\u003e \u003cstrong class=\"table__header\"\u003eFit Style: \u003c\/strong\u003e\u003cspan class=\"table__cell\"\u003eCircumaural\u003c\/span\u003e \u003c\/span\u003e\u003c\/li\u003e\n\u003cli class=\"table__row\"\u003e\u003cspan style=\"color: #000000;\" data-mce-style=\"color: #000000;\"\u003e \u003cstrong class=\"table__header\"\u003eDriver Size: \u003c\/strong\u003e\u003cspan class=\"table__cell\"\u003e56mm\u003c\/span\u003e \u003c\/span\u003e\u003c\/li\u003e\n\u003cli class=\"table__row\"\u003e\u003cspan style=\"color: #000000;\" data-mce-style=\"color: #000000;\"\u003e \u003cstrong class=\"table__header\"\u003eFrequency Response: \u003c\/strong\u003e\u003cspan class=\"table__cell\"\u003e4Hz-51kHz (-10 dB)\u003c\/span\u003e \u003c\/span\u003e\u003c\/li\u003e\n\u003cli class=\"table__row\"\u003e\u003cspan style=\"color: #000000;\" data-mce-style=\"color: #000000;\"\u003e \u003cstrong class=\"table__header\"\u003eImpedance: \u003c\/strong\u003e\u003cspan class=\"table__cell\"\u003e300 ohms\u003c\/span\u003e \u003c\/span\u003e\u003c\/li\u003e\n\u003cli class=\"table__row\"\u003e\u003cspan style=\"color: #000000;\" data-mce-style=\"color: #000000;\"\u003e \u003cstrong class=\"table__header\"\u003eCable Type: \u003c\/strong\u003e\u003cspan class=\"table__cell\"\u003eStraight\u003c\/span\u003e \u003c\/span\u003e\u003c\/li\u003e\n\u003cli class=\"table__row\"\u003e\u003cspan style=\"color: #000000;\" data-mce-style=\"color: #000000;\"\u003e \u003cstrong class=\"table__header\"\u003eCable Length: \u003c\/strong\u003e\u003cspan class=\"table__cell\"\u003e9.8 ft.\u003c\/span\u003e \u003c\/span\u003e\u003c\/li\u003e\n\u003cli class=\"table__row\"\u003e\u003cspan style=\"color: #000000;\" data-mce-style=\"color: #000000;\"\u003e \u003cstrong class=\"table__header\"\u003eReplaceable Cable: \u003c\/strong\u003e\u003cspan class=\"table__cell\"\u003eYes\u003c\/span\u003e \u003c\/span\u003e\u003c\/li\u003e\n\u003cli class=\"table__row\"\u003e\u003cspan style=\"color: #000000;\" data-mce-style=\"color: #000000;\"\u003e \u003cstrong class=\"table__header\"\u003ePlug Size: \u003c\/strong\u003e\u003cspan class=\"table__cell\"\u003e1\/4\"\u003c\/span\u003e \u003c\/span\u003e\u003c\/li\u003e\n\u003cli class=\"table__row\"\u003e\u003cspan style=\"color: #000000;\" data-mce-style=\"color: #000000;\"\u003e \u003cstrong class=\"table__header\"\u003eColor: \u003c\/strong\u003e\u003cspan class=\"table__cell\"\u003eBlack\u003c\/span\u003e \u003c\/span\u003e\u003c\/li\u003e\n\u003cli class=\"table__row\" itemprop=\"weight\" itemscope=\"itemscope\" itemtype=\"https:\/\/schema.org\/QuantitativeValue\"\u003e\u003cspan style=\"color: #000000;\" data-mce-style=\"color: #000000;\"\u003e \u003cstrong class=\"table__header\"\u003eWeight: \u003c\/strong\u003e\u003cspan class=\"table__cell\"\u003e0.73 lbs.\u003c\/span\u003e \u003c\/span\u003e\u003c\/li\u003e\n\u003c\/ul\u003e\n\u003cp\u003e\u003cspan style=\"color: #000000;\" data-mce-style=\"color: #000000;\"\u003eOrder the \u003cstrong data-mce-fragment=\"1\"\u003eSennheiser HD 800 S Reference Class headphones \u003c\/strong\u003efrom Audiosaurus. The online Pro Audio specialist in South Africa.\u003c\/span\u003e\u003c\/p\u003e","published_at":"2020-12-01T11:15:48+02:00","created_at":"2020-12-01T10:58:12+02:00","vendor":"Sennheiser","type":"Reference headphones","tags":["Brand_Sennheiser","dropdown","Feature","Headphones","JJ","Professional headphones","reference headphones","Spencer","Studio headphones"],"price":2899900,"price_min":2899900,"price_max":2899900,"available":true,"price_varies":false,"compare_at_price":3429500,"compare_at_price_min":3429500,"compare_at_price_max":3429500,"compare_at_price_varies":false,"variants":[{"id":32496931536932,"title":"Default Title","option1":"Default Title","option2":null,"option3":null,"sku":"HD 800 S","requires_shipping":true,"taxable":true,"featured_image":null,"available":true,"name":"Sennheiser HD 800 S Reference Class headphones","public_title":null,"options":["Default Title"],"price":2899900,"weight":0,"compare_at_price":3429500,"inventory_quantity":1,"inventory_management":"shopify","inventory_policy":"deny","barcode":""}],"images":["\/\/cdn.shopify.com\/s\/files\/1\/0984\/8294\/products\/HD800S1_854c6aff-33c0-48d2-bc0b-7e0cdb71dfad.jpg?v=1606821237","\/\/cdn.shopify.com\/s\/files\/1\/0984\/8294\/products\/HD800S2.jpg?v=1606821237","\/\/cdn.shopify.com\/s\/files\/1\/0984\/8294\/products\/HD800S3.jpg?v=1606821237","\/\/cdn.shopify.com\/s\/files\/1\/0984\/8294\/products\/HD800S.jpg?v=1606821297"],"featured_image":"\/\/cdn.shopify.com\/s\/files\/1\/0984\/8294\/products\/HD800S1_854c6aff-33c0-48d2-bc0b-7e0cdb71dfad.jpg?v=1606821237","options":["Title"],"media":[{"alt":null,"id":7717848907812,"position":1,"preview_image":{"aspect_ratio":1.0,"height":1312,"width":1312,"src":"https:\/\/cdn.shopify.com\/s\/files\/1\/0984\/8294\/products\/HD800S1_854c6aff-33c0-48d2-bc0b-7e0cdb71dfad.jpg?v=1606820787"},"aspect_ratio":1.0,"height":1312,"media_type":"image","src":"https:\/\/cdn.shopify.com\/s\/files\/1\/0984\/8294\/products\/HD800S1_854c6aff-33c0-48d2-bc0b-7e0cdb71dfad.jpg?v=1606820787","width":1312},{"alt":null,"id":7717470175268,"position":2,"preview_image":{"aspect_ratio":1.0,"height":1312,"width":1312,"src":"https:\/\/cdn.shopify.com\/s\/files\/1\/0984\/8294\/products\/HD800S2.jpg?v=1606813094"},"aspect_ratio":1.0,"height":1312,"media_type":"image","src":"https:\/\/cdn.shopify.com\/s\/files\/1\/0984\/8294\/products\/HD800S2.jpg?v=1606813094","width":1312},{"alt":null,"id":7717470208036,"position":3,"preview_image":{"aspect_ratio":1.0,"height":1312,"width":1312,"src":"https:\/\/cdn.shopify.com\/s\/files\/1\/0984\/8294\/products\/HD800S3.jpg?v=1606813094"},"aspect_ratio":1.0,"height":1312,"media_type":"image","src":"https:\/\/cdn.shopify.com\/s\/files\/1\/0984\/8294\/products\/HD800S3.jpg?v=1606813094","width":1312},{"alt":null,"id":7717857787940,"position":4,"preview_image":{"aspect_ratio":1.0,"height":1024,"width":1024,"src":"https:\/\/cdn.shopify.com\/s\/files\/1\/0984\/8294\/products\/HD800S.jpg?v=1606821297"},"aspect_ratio":1.0,"height":1024,"media_type":"image","src":"https:\/\/cdn.shopify.com\/s\/files\/1\/0984\/8294\/products\/HD800S.jpg?v=1606821297","width":1024}],"content":"\u003ch3\u003e\u003cspan style=\"color: #000000;\" data-mce-style=\"color: #000000;\"\u003e\u003cstrong\u003eHigh Resolution Headphones\u003c\/strong\u003e\u003c\/span\u003e\u003c\/h3\u003e\n\u003cp\u003e\u003cspan style=\"color: #000000;\" data-mce-style=\"color: #000000;\"\u003eThe high proforming \u003cstrong\u003eSennheiser HD 800 S Reference Class headphones \u003c\/strong\u003eis on a whole new level. This upgrade makes the gold-standard HD 800 headphones even better than ever with an untouchable frequency response for explosive lows and crisp highs, dual 6.3mm\/4.4mm cable connections to support a wider range of audiophile headphone amps, and new 56mm steel-encased transducers that direct sound to the ears at an angle for a more natural soundstage.\u003c\/span\u003e\u003c\/p\u003e\n\u003ch3\u003e\u003cspan style=\"color: #000000;\" data-mce-style=\"color: #000000;\"\u003eStriking industrial design\u003c\/span\u003e\u003c\/h3\u003e\n\u003cp\u003e\u003cspan style=\"color: #000000;\" data-mce-style=\"color: #000000;\"\u003eCrafted for perfection, the HD 800 and the HD 800 S are precision-built in Germany from only the finest materials and components. The transducer is encased by stainless steel, while the headband and headphone mounting utilises the most advanced materials developed in the aerospace industry for high strength with minimal weight.\u003c\/span\u003e\u003c\/p\u003e\n\u003ch3\u003e\u003cspan style=\"color: #000000;\" data-mce-style=\"color: #000000;\"\u003eAbsorber technology of the HD 800 S\u003c\/span\u003e\u003c\/h3\u003e\n\u003cp\u003e\u003cspan style=\"color: #000000;\" data-mce-style=\"color: #000000;\"\u003eBy absorbing the energy of the resonance, Sennheiser's patented absorber technology prevents any unwanted peaks and allows all frequency components – even the finest nuances – in the music material to become audible. This innovation was a key element in making the IE 800 the world's best sounding in ear headphone, and in the HD 800 S it helps to bring even greater purity and precision.\u003c\/span\u003e\u003c\/p\u003e\n\u003ch4\u003e\u003cspan style=\"color: #000000;\" data-mce-style=\"color: #000000;\"\u003e\u003cstrong\u003eWhat's in the Box?\u003c\/strong\u003e\u003c\/span\u003e\u003c\/h4\u003e\n\u003cli\u003e\u003cspan style=\"color: #000000;\" data-mce-style=\"color: #000000;\"\u003e\u003cspan class=\"gmail_default\"\u003e​\u003c\/span\u003eHD 800 S\u003c\/span\u003e\u003c\/li\u003e\n\u003cli\u003e\u003cspan style=\"color: #000000;\" data-mce-style=\"color: #000000;\"\u003eCable with 6.35 mm jack plug\u003c\/span\u003e\u003c\/li\u003e\n\u003cli\u003e\u003cspan style=\"color: #000000;\" data-mce-style=\"color: #000000;\"\u003eCable with balanced 4.4 mm jack plug\u003c\/span\u003e\u003c\/li\u003e\n\u003cli\u003e\u003cspan style=\"color: #000000;\" data-mce-style=\"color: #000000;\"\u003eMicrofibre cleaning cloth\u003c\/span\u003e\u003c\/li\u003e\n\u003cli\u003e\u003cspan style=\"color: #000000;\" data-mce-style=\"color: #000000;\"\u003eManual\u003c\/span\u003e\u003c\/li\u003e\n\u003cli\u003e\u003cspan style=\"color: #000000;\" data-mce-style=\"color: #000000;\"\u003eUSB flash drive\u003cspan class=\"gmail_default\"\u003e​​\u003c\/span\u003e\u003c\/span\u003e\u003c\/li\u003e\n\u003cdiv style=\"text-align: center;\"\u003e\u003cimg src=\"https:\/\/cdn.shopify.com\/s\/files\/1\/0984\/8294\/files\/HD_800_S_Box_600x600.jpg?v=1606818219\" alt=\"What's in the Box?\" width=\"600x600\" height=\"600x600\" style=\"float: none;\"\u003e\u003c\/div\u003e\n\u003ch4\u003e\u003cspan style=\"color: #000000;\" data-mce-style=\"color: #000000;\"\u003e\u003cstrong\u003eMain features:\u003c\/strong\u003e\u003c\/span\u003e\u003c\/h4\u003e\n\u003cli\u003e\u003cspan style=\"color: #000000;\" data-mce-style=\"color: #000000;\"\u003eCircumaural design with microfiber earpads for all-day comfort\u003c\/span\u003e\u003c\/li\u003e\n\u003cli\u003e\u003cspan style=\"color: #000000;\" data-mce-style=\"color: #000000;\"\u003eOpen earcups for a transparent sound and low resonance\u003c\/span\u003e\u003c\/li\u003e\n\u003cli\u003e\u003cspan style=\"color: #000000;\" data-mce-style=\"color: #000000;\"\u003eLightweight aerospace headband and mounting\u003c\/span\u003e\u003c\/li\u003e\n\u003cli\u003e\u003cspan style=\"color: #000000;\" data-mce-style=\"color: #000000;\"\u003eSennheiser Absorber Technology eliminates the masking effect for clear highs at any volume\u003c\/span\u003e\u003c\/li\u003e\n\u003cli\u003e\u003cspan style=\"color: #000000;\" data-mce-style=\"color: #000000;\"\u003e56mm transducers with stainless-steel casing for full sound and durability\u003c\/span\u003e\u003c\/li\u003e\n\u003cli\u003e\u003cspan style=\"color: #000000;\" data-mce-style=\"color: #000000;\"\u003eDirects sound to the ear at an angle for a more natural soundstage\u003c\/span\u003e\u003c\/li\u003e\n\u003cli\u003e\u003cspan style=\"color: #000000;\" data-mce-style=\"color: #000000;\"\u003e6.3mm and 4.4mm inputs support a wide range of audiophile headphone amps\u003c\/span\u003e\u003c\/li\u003e\n\u003cli\u003e\u003cspan style=\"color: #000000;\" data-mce-style=\"color: #000000;\"\u003eRemarkable 4Hz-51KHz frequency response for explosive lows and crisp highs\u003c\/span\u003e\u003c\/li\u003e\n\u003cli\u003e\u003cspan style=\"color: #000000;\" data-mce-style=\"color: #000000;\"\u003eLow 0.02% total harmonic distortion (1KHz at 100dB) for uncolored sound reproduction\u003c\/span\u003e\u003c\/li\u003e\n\u003cli\u003e\u003cspan style=\"color: #000000;\" data-mce-style=\"color: #000000;\"\u003eIncludes 6.3mm cable and 4.4mm cable\u003c\/span\u003e\u003c\/li\u003e\n\u003cli\u003e\u003cspan style=\"color: #000000;\" data-mce-style=\"color: #000000;\"\u003e2-year manufacturer warranty\u003c\/span\u003e\u003c\/li\u003e\n\u003cspan color=\"#000000\" style=\"color: #000000;\" data-mce-style=\"color: #000000;\"\u003e \u003cbr\u003e \u003c\/span\u003e\n\u003ch4\u003e\u003cspan style=\"color: #000000;\" data-mce-style=\"color: #000000;\"\u003e\u003cstrong\u003eTech Specs:\u003c\/strong\u003e\u003c\/span\u003e\u003c\/h4\u003e\n\u003cul class=\"table\"\u003e\n\u003cli class=\"table__row\"\u003e\u003cspan style=\"color: #000000;\" data-mce-style=\"color: #000000;\"\u003e \u003cstrong class=\"table__header\"\u003eOpen\/Closed: \u003c\/strong\u003e\u003cspan class=\"table__cell\"\u003eOpen\u003c\/span\u003e \u003c\/span\u003e\u003c\/li\u003e\n\u003cli class=\"table__row\"\u003e\u003cspan style=\"color: #000000;\" data-mce-style=\"color: #000000;\"\u003e \u003cstrong class=\"table__header\"\u003eFit Style: \u003c\/strong\u003e\u003cspan class=\"table__cell\"\u003eCircumaural\u003c\/span\u003e \u003c\/span\u003e\u003c\/li\u003e\n\u003cli class=\"table__row\"\u003e\u003cspan style=\"color: #000000;\" data-mce-style=\"color: #000000;\"\u003e \u003cstrong class=\"table__header\"\u003eDriver Size: \u003c\/strong\u003e\u003cspan class=\"table__cell\"\u003e56mm\u003c\/span\u003e \u003c\/span\u003e\u003c\/li\u003e\n\u003cli class=\"table__row\"\u003e\u003cspan style=\"color: #000000;\" data-mce-style=\"color: #000000;\"\u003e \u003cstrong class=\"table__header\"\u003eFrequency Response: \u003c\/strong\u003e\u003cspan class=\"table__cell\"\u003e4Hz-51kHz (-10 dB)\u003c\/span\u003e \u003c\/span\u003e\u003c\/li\u003e\n\u003cli class=\"table__row\"\u003e\u003cspan style=\"color: #000000;\" data-mce-style=\"color: #000000;\"\u003e \u003cstrong class=\"table__header\"\u003eImpedance: \u003c\/strong\u003e\u003cspan class=\"table__cell\"\u003e300 ohms\u003c\/span\u003e \u003c\/span\u003e\u003c\/li\u003e\n\u003cli class=\"table__row\"\u003e\u003cspan style=\"color: #000000;\" data-mce-style=\"color: #000000;\"\u003e \u003cstrong class=\"table__header\"\u003eCable Type: \u003c\/strong\u003e\u003cspan class=\"table__cell\"\u003eStraight\u003c\/span\u003e \u003c\/span\u003e\u003c\/li\u003e\n\u003cli class=\"table__row\"\u003e\u003cspan style=\"color: #000000;\" data-mce-style=\"color: #000000;\"\u003e \u003cstrong class=\"table__header\"\u003eCable Length: \u003c\/strong\u003e\u003cspan class=\"table__cell\"\u003e9.8 ft.\u003c\/span\u003e \u003c\/span\u003e\u003c\/li\u003e\n\u003cli class=\"table__row\"\u003e\u003cspan style=\"color: #000000;\" data-mce-style=\"color: #000000;\"\u003e \u003cstrong class=\"table__header\"\u003eReplaceable Cable: \u003c\/strong\u003e\u003cspan class=\"table__cell\"\u003eYes\u003c\/span\u003e \u003c\/span\u003e\u003c\/li\u003e\n\u003cli class=\"table__row\"\u003e\u003cspan style=\"color: #000000;\" data-mce-style=\"color: #000000;\"\u003e \u003cstrong class=\"table__header\"\u003ePlug Size: \u003c\/strong\u003e\u003cspan class=\"table__cell\"\u003e1\/4\"\u003c\/span\u003e \u003c\/span\u003e\u003c\/li\u003e\n\u003cli class=\"table__row\"\u003e\u003cspan style=\"color: #000000;\" data-mce-style=\"color: #000000;\"\u003e \u003cstrong class=\"table__header\"\u003eColor: \u003c\/strong\u003e\u003cspan class=\"table__cell\"\u003eBlack\u003c\/span\u003e \u003c\/span\u003e\u003c\/li\u003e\n\u003cli class=\"table__row\" itemprop=\"weight\" itemscope=\"itemscope\" itemtype=\"https:\/\/schema.org\/QuantitativeValue\"\u003e\u003cspan style=\"color: #000000;\" data-mce-style=\"color: #000000;\"\u003e \u003cstrong class=\"table__header\"\u003eWeight: \u003c\/strong\u003e\u003cspan class=\"table__cell\"\u003e0.73 lbs.\u003c\/span\u003e \u003c\/span\u003e\u003c\/li\u003e\n\u003c\/ul\u003e\n\u003cp\u003e\u003cspan style=\"color: #000000;\" data-mce-style=\"color: #000000;\"\u003eOrder the \u003cstrong data-mce-fragment=\"1\"\u003eSennheiser HD 800 S Reference Class headphones \u003c\/strong\u003efrom Audiosaurus. The online Pro Audio specialist in South Africa.\u003c\/span\u003e\u003c\/p\u003e"}
{"id":4992917274660,"title":"Native Instruments Komplete Kontrol A61","handle":"native-instruments-komplete-kontrol-a61","description":"\u003cp\u003e\u003cspan style=\"color: #000000;\"\u003eThe \u003cstrong\u003eKomplete Kontrol A61 Smart Keyboard Controller\u003c\/strong\u003e is perfect for aspiring musicians and producers. The affordable yet premium-grade design features a best-in-class keybed with 61 semi-weighted keys for fluid playability. It also includes 8 touch-sensitive control knobs and a 4-directional push encoder for hands on navigation and browsing. The keyboard comes pre-mapped for use with Komplete instruments and effects. It also comes complete with a range of software including Kontakt 6, Guitar Rig 5 and various instruments and effects. \u003c\/span\u003e\u003c\/p\u003e\n\u003cp\u003e\u003cspan style=\"color: #000000;\"\u003e\u003ciframe width=\"854\" height=\"480\" src=\"https:\/\/www.youtube.com\/embed\/S9tN4fjo6bQ\" frameborder=\"0\" allow=\"accelerometer; autoplay; encrypted-media; gyroscope; picture-in-picture\" allowfullscreen=\"\"\u003e\u003c\/iframe\u003e\u003c\/span\u003e\u003c\/p\u003e\n\u003cp\u003e\u003cspan style=\"color: #000000;\"\u003e\u003cstrong\u003eDesigned for tight integration with Komplete\u003c\/strong\u003e\u003c\/span\u003e\u003cbr\u003e\u003cspan style=\"color: #000000;\"\u003eUsing the Komplete Kontrol A61's informative OLED display, you can you call up any NI instrument in your collection and select individual presets. Once you've loaded your sound, Komplete Kontrol A61's touch-sensitive control knobs let you dial in and tweak your tone on the fly.\u003c\/span\u003e\u003cbr\u003e\u003c\/p\u003e\n\u003cp\u003e\u003cspan style=\"color: #000000;\"\u003e\u003cstrong\u003eYou'll love playing this responsive keyboard\u003c\/strong\u003e\u003c\/span\u003e\u003cbr\u003e\u003cspan style=\"color: #000000;\"\u003eYou'll love the feel of the Komplete Kontrol A61's semi-weighted custom Native Instruments keybed. Simply put, it feels great, offering enough resistance so that you can really lay into the keys while recovering fast enough for synth-style repeats. Whether you're playing drums, a piano patch, or a synth lead, these keys won't let you down.\u003c\/span\u003e\u003c\/p\u003e\n\u003cp\u003e\u003cspan style=\"color: #000000;\"\u003e\u003cstrong\u003eIncludes Komplete Instruments \u0026amp; Effects\u003c\/strong\u003e\u003c\/span\u003e\u003cbr\u003e\u003cspan style=\"color: #000000;\"\u003eKomplete Kontrol A-Series keyboards include Komplete Instruments \u0026amp; Effects software — a comprehensive collection that includes The Gentleman classic upright piano, Monark iconic mono synth, Scarbee Mark 1 electric piano, Reaktor Prism polyphonic synthesizer, Reaktor Blocks Wired modular synths, and the powerful Reaktor 6 Player for Reaktor instruments. You also get Kontakt 6 Player (including 50 instruments) and Maschine Essentials (full Maschine software plus 1.6GB Maschine factory selection).\u003c\/span\u003e\u003c\/p\u003e\n\u003cp\u003e\u003cspan style=\"color: #000000;\"\u003e\u003cstrong\u003eMain features:\u003c\/strong\u003e\u003c\/span\u003e\u003c\/p\u003e\n\u003cli\u003e\u003cspan style=\"color: #000000;\"\u003eSmart, streamlined keyboard controller for all your virtual instruments and effects\u003c\/span\u003e\u003c\/li\u003e\n\u003cli\u003e\u003cspan style=\"color: #000000;\"\u003eAffordable entry point into the NI world\u003c\/span\u003e\u003c\/li\u003e\n\u003cli\u003e\u003cspan style=\"color: #000000;\"\u003eBest-in-class, semi-weighted custom NI keybed\u003c\/span\u003e\u003c\/li\u003e\n\u003cli\u003e\u003cspan style=\"color: #000000;\"\u003eInformative OLED display for at-a-glance navigation\u003c\/span\u003e\u003c\/li\u003e\n\u003cli\u003e\u003cspan style=\"color: #000000;\"\u003e8 touch-sensitive control knobs\u003c\/span\u003e\u003c\/li\u003e\n\u003cli\u003e\u003cspan style=\"color: #000000;\"\u003eErgonomic pitch and mod wheels\u003c\/span\u003e\u003c\/li\u003e\n\u003cli\u003e\u003cspan style=\"color: #000000;\"\u003e4-directional push encoder for one-handed sound browsing and project navigation\u003c\/span\u003e\u003c\/li\u003e\n\u003cli\u003e\u003cspan style=\"color: #000000;\"\u003eTag-based preset browsing via the KOMPLETE KONTROL Software: Find sounds quickly and hear instant previews\u003c\/span\u003e\u003c\/li\u003e\n\u003cli\u003e\u003cspan style=\"color: #000000;\"\u003eSmart Play: Stay in key with over 100 scales and modes, play chord progressions and arpeggios with single keys, or map any scale to white keys only\u003c\/span\u003e\u003c\/li\u003e\n\u003cli\u003e\u003cspan style=\"color: #000000;\"\u003ePre-mapped control of KOMPLETE Instruments and Effects plus hundreds of Native Kontrol Standard (NKS) plug-ins from leading manufacturers via the KOMPLETE KONTROL Software\u003c\/span\u003e\u003c\/li\u003e\n\u003cli\u003e\u003cspan style=\"color: #000000;\"\u003eFull VSTi and VST FX support\u003c\/span\u003e\u003c\/li\u003e\n\u003cli\u003e\u003cspan style=\"color: #000000;\"\u003eDeep integration with MASCHINE software\u003c\/span\u003e\u003c\/li\u003e\n\u003cli\u003e\u003cspan style=\"color: #000000;\"\u003eIntuitive control over Logic Pro X, Ableton Live, and GarageBand at launch, Cubase and Nuendo integration coming soon after initial release\u003c\/span\u003e\u003c\/li\u003e\n\u003cli\u003e\u003cspan style=\"color: #000000;\"\u003eTRS pedal input, assignable to sustain or expression\u003c\/span\u003e\u003c\/li\u003e\n\u003cli\u003e\u003cspan style=\"color: #000000;\"\u003eUSB 2.0 bus powered\u003c\/span\u003e\u003c\/li\u003e\n\u003cli\u003e\u003cspan style=\"color: #000000;\"\u003eCan be used \/ assigned as a MIDI controller\u003c\/span\u003e\u003c\/li\u003e\n\u003cli\u003e\u003cspan style=\"color: #000000;\"\u003eA comprehensive collection of virtual Instruments and Effects, with KOMPLETE KONTROL Software, and MASCHINE ESSENTIALS \u003c\/span\u003e\u003c\/li\u003e\n\u003cbr\u003e\n\u003cp\u003e\u003cspan style=\"color: #000000;\"\u003e\u003cstrong\u003eTech Specs:\u003c\/strong\u003e\u003c\/span\u003e\u003c\/p\u003e\n\u003cul class=\"table\"\u003e\n\u003cli class=\"table__row\"\u003e\u003cspan style=\"color: #000000;\"\u003e\u003cstrong class=\"table__header\"\u003eType: \u003c\/strong\u003e\u003cspan class=\"table__cell\"\u003eKeyboard Controller\u003c\/span\u003e\u003c\/span\u003e\u003c\/li\u003e\n\u003cli class=\"table__row\"\u003e\u003cspan style=\"color: #000000;\"\u003e\u003cstrong class=\"table__header\"\u003eNumber of Keys: \u003c\/strong\u003e61\u003c\/span\u003e\u003c\/li\u003e\n\u003cli class=\"table__row\"\u003e\u003cspan style=\"color: #000000;\"\u003e\u003cstrong class=\"table__header\"\u003eType of Keys: \u003c\/strong\u003e\u003cspan class=\"table__cell\"\u003eSemi-weighted\u003c\/span\u003e\u003c\/span\u003e\u003c\/li\u003e\n\u003cli class=\"table__row\"\u003e\u003cspan style=\"color: #000000;\"\u003e\u003cstrong class=\"table__header\"\u003eOther Controllers: \u003c\/strong\u003e\u003cspan class=\"table__cell\"\u003ePitchbend, Mod Wheel\u003c\/span\u003e\u003c\/span\u003e\u003c\/li\u003e\n\u003cli class=\"table__row\"\u003e\u003cspan style=\"color: #000000;\"\u003e\u003cstrong class=\"table__header\"\u003eEncoders\/Pots: \u003c\/strong\u003e\u003cspan class=\"table__cell\"\u003e8 x Touch-sensitive Control Knobs, 4-way Push Encoder\u003c\/span\u003e\u003c\/span\u003e\u003c\/li\u003e\n\u003cli class=\"table__row\"\u003e\u003cspan style=\"color: #000000;\"\u003e\u003cstrong class=\"table__header\"\u003ePedal Inputs: \u003c\/strong\u003e\u003cspan class=\"table__cell\"\u003e1 x 1\/4\" TRS (sustain\/expression)\u003c\/span\u003e\u003c\/span\u003e\u003c\/li\u003e\n\u003cli class=\"table__row\"\u003e\u003cspan style=\"color: #000000;\"\u003e\u003cstrong class=\"table__header\"\u003eMIDI I\/O: \u003c\/strong\u003e\u003cspan class=\"table__cell\"\u003eUSB\u003c\/span\u003e\u003c\/span\u003e\u003c\/li\u003e\n\u003cli class=\"table__row\"\u003e\u003cspan style=\"color: #000000;\"\u003e\u003cstrong class=\"table__header\"\u003eUSB: \u003c\/strong\u003e\u003cspan class=\"table__cell\"\u003e1 x Type B\u003c\/span\u003e\u003c\/span\u003e\u003c\/li\u003e\n\u003cli class=\"table__row\"\u003e\u003cspan style=\"color: #000000;\"\u003e\u003cstrong class=\"table__header\"\u003eComputer Connectivity: \u003c\/strong\u003e\u003cspan class=\"table__cell\"\u003eUSB\u003c\/span\u003e\u003c\/span\u003e\u003c\/li\u003e\n\u003cli class=\"table__row\"\u003e\u003cspan style=\"color: #000000;\"\u003e\u003cstrong class=\"table__header\"\u003eSoftware: \u003c\/strong\u003e\u003cspan class=\"table__cell\"\u003eKomplete Kontrol, Maschine Essentials, Komplete Instruments and Effects\u003c\/span\u003e\u003c\/span\u003e\u003c\/li\u003e\n\u003cli class=\"table__row\"\u003e\u003cspan style=\"color: #000000;\"\u003e\u003cstrong class=\"table__header\"\u003eFormat: \u003c\/strong\u003e\u003cspan class=\"table__cell\"\u003eNKS, VST, VSTi\u003c\/span\u003e\u003c\/span\u003e\u003c\/li\u003e\n\u003cli class=\"table__row\"\u003e\u003cspan style=\"color: #000000;\"\u003e\u003cstrong class=\"table__header\"\u003eHardware Requirements - Mac: \u003c\/strong\u003e\u003cspan class=\"table__cell\"\u003eIntel Core i5 or higher, 6GB RAM or more recommended\u003c\/span\u003e\u003c\/span\u003e\u003c\/li\u003e\n\u003cli class=\"table__row\"\u003e\u003cspan style=\"color: #000000;\"\u003e\u003cstrong class=\"table__header\"\u003eHardware Requirements - PC: \u003c\/strong\u003e\u003cspan class=\"table__cell\"\u003eIntel Core i5 \/ AMD Quad Core or higher, 6GB RAM or more recommended\u003c\/span\u003e\u003c\/span\u003e\u003c\/li\u003e\n\u003cli class=\"table__row\"\u003e\u003cspan style=\"color: #000000;\"\u003e\u003cstrong class=\"table__header\"\u003eOS Requirements - Mac: \u003c\/strong\u003e\u003cspan class=\"table__cell\"\u003eMacOS 10.12 or later\u003c\/span\u003e\u003c\/span\u003e\u003c\/li\u003e\n\u003cli class=\"table__row\"\u003e\u003cspan style=\"color: #000000;\"\u003e\u003cstrong class=\"table__header\"\u003eOS Requirements - PC: \u003c\/strong\u003e\u003cspan class=\"table__cell\"\u003eWindows 10 Anniversary Update or later\u003c\/span\u003e\u003c\/span\u003e\u003c\/li\u003e\n\u003cli class=\"table__row\"\u003e\u003cspan style=\"color: #000000;\"\u003e\u003cstrong class=\"table__header\"\u003ePower Supply: \u003c\/strong\u003e\u003cspan class=\"table__cell\"\u003eUSB bus powered\u003c\/span\u003e\u003c\/span\u003e\u003c\/li\u003e\n\u003c\/ul\u003e\n\u003cp\u003e\u003cspan style=\"color: #000000;\"\u003ePurchase the \u003cstrong\u003eNative Instruments Komplete Kontrol A61\u003c\/strong\u003e from Audiosaurus. The online Pro Audio specialist in South Africa.\u003c\/span\u003e\u003c\/p\u003e","published_at":"2020-11-26T15:17:37+02:00","created_at":"2020-11-26T15:17:37+02:00","vendor":"Native Instruments","type":"Keyboard Controller","tags":["61 Keys","Brand_Native Instruments","digital keyboard","dropdown","JJ","keyboard","Keyboard Controller","SOFTWARE \u0026 PLUGINS","software and plug-ins","Spencer","Spring2020","USB MIDI Controller","virtual instrument"],"price":649500,"price_min":649500,"price_max":649500,"available":true,"price_varies":false,"compare_at_price":719500,"compare_at_price_min":719500,"compare_at_price_max":719500,"compare_at_price_varies":false,"variants":[{"id":32488366407716,"title":"Default Title","option1":"Default Title","option2":null,"option3":null,"sku":"NI 050","requires_shipping":true,"taxable":true,"featured_image":null,"available":true,"name":"Native Instruments Komplete Kontrol A61","public_title":null,"options":["Default Title"],"price":649500,"weight":0,"compare_at_price":719500,"inventory_quantity":1,"inventory_management":"shopify","inventory_policy":"deny","barcode":null}],"images":["\/\/cdn.shopify.com\/s\/files\/1\/0984\/8294\/products\/A61_2_c08bb3d8-8a81-4dbf-bcb5-b5866761a43c.jpg?v=1606680604","\/\/cdn.shopify.com\/s\/files\/1\/0984\/8294\/products\/A61_3_bcce2b84-533c-4381-ade9-b806d3d97db2.jpg?v=1606680604","\/\/cdn.shopify.com\/s\/files\/1\/0984\/8294\/products\/A61_1_11191c8f-90fb-4a8c-a196-39299807f647.jpg?v=1606680604"],"featured_image":"\/\/cdn.shopify.com\/s\/files\/1\/0984\/8294\/products\/A61_2_c08bb3d8-8a81-4dbf-bcb5-b5866761a43c.jpg?v=1606680604","options":["Title"],"media":[{"alt":null,"id":7693974503460,"position":1,"preview_image":{"aspect_ratio":1.0,"height":2000,"width":2000,"src":"https:\/\/cdn.shopify.com\/s\/files\/1\/0984\/8294\/products\/A61_2_c08bb3d8-8a81-4dbf-bcb5-b5866761a43c.jpg?v=1606396660"},"aspect_ratio":1.0,"height":2000,"media_type":"image","src":"https:\/\/cdn.shopify.com\/s\/files\/1\/0984\/8294\/products\/A61_2_c08bb3d8-8a81-4dbf-bcb5-b5866761a43c.jpg?v=1606396660","width":2000},{"alt":null,"id":7693974536228,"position":2,"preview_image":{"aspect_ratio":1.0,"height":2500,"width":2500,"src":"https:\/\/cdn.shopify.com\/s\/files\/1\/0984\/8294\/products\/A61_3_bcce2b84-533c-4381-ade9-b806d3d97db2.jpg?v=1606396660"},"aspect_ratio":1.0,"height":2500,"media_type":"image","src":"https:\/\/cdn.shopify.com\/s\/files\/1\/0984\/8294\/products\/A61_3_bcce2b84-533c-4381-ade9-b806d3d97db2.jpg?v=1606396660","width":2500},{"alt":null,"id":7693974568996,"position":3,"preview_image":{"aspect_ratio":1.0,"height":2000,"width":2000,"src":"https:\/\/cdn.shopify.com\/s\/files\/1\/0984\/8294\/products\/A61_1_11191c8f-90fb-4a8c-a196-39299807f647.jpg?v=1606396660"},"aspect_ratio":1.0,"height":2000,"media_type":"image","src":"https:\/\/cdn.shopify.com\/s\/files\/1\/0984\/8294\/products\/A61_1_11191c8f-90fb-4a8c-a196-39299807f647.jpg?v=1606396660","width":2000}],"content":"\u003cp\u003e\u003cspan style=\"color: #000000;\"\u003eThe \u003cstrong\u003eKomplete Kontrol A61 Smart Keyboard Controller\u003c\/strong\u003e is perfect for aspiring musicians and producers. The affordable yet premium-grade design features a best-in-class keybed with 61 semi-weighted keys for fluid playability. It also includes 8 touch-sensitive control knobs and a 4-directional push encoder for hands on navigation and browsing. The keyboard comes pre-mapped for use with Komplete instruments and effects. It also comes complete with a range of software including Kontakt 6, Guitar Rig 5 and various instruments and effects. \u003c\/span\u003e\u003c\/p\u003e\n\u003cp\u003e\u003cspan style=\"color: #000000;\"\u003e\u003ciframe width=\"854\" height=\"480\" src=\"https:\/\/www.youtube.com\/embed\/S9tN4fjo6bQ\" frameborder=\"0\" allow=\"accelerometer; autoplay; encrypted-media; gyroscope; picture-in-picture\" allowfullscreen=\"\"\u003e\u003c\/iframe\u003e\u003c\/span\u003e\u003c\/p\u003e\n\u003cp\u003e\u003cspan style=\"color: #000000;\"\u003e\u003cstrong\u003eDesigned for tight integration with Komplete\u003c\/strong\u003e\u003c\/span\u003e\u003cbr\u003e\u003cspan style=\"color: #000000;\"\u003eUsing the Komplete Kontrol A61's informative OLED display, you can you call up any NI instrument in your collection and select individual presets. Once you've loaded your sound, Komplete Kontrol A61's touch-sensitive control knobs let you dial in and tweak your tone on the fly.\u003c\/span\u003e\u003cbr\u003e\u003c\/p\u003e\n\u003cp\u003e\u003cspan style=\"color: #000000;\"\u003e\u003cstrong\u003eYou'll love playing this responsive keyboard\u003c\/strong\u003e\u003c\/span\u003e\u003cbr\u003e\u003cspan style=\"color: #000000;\"\u003eYou'll love the feel of the Komplete Kontrol A61's semi-weighted custom Native Instruments keybed. Simply put, it feels great, offering enough resistance so that you can really lay into the keys while recovering fast enough for synth-style repeats. Whether you're playing drums, a piano patch, or a synth lead, these keys won't let you down.\u003c\/span\u003e\u003c\/p\u003e\n\u003cp\u003e\u003cspan style=\"color: #000000;\"\u003e\u003cstrong\u003eIncludes Komplete Instruments \u0026amp; Effects\u003c\/strong\u003e\u003c\/span\u003e\u003cbr\u003e\u003cspan style=\"color: #000000;\"\u003eKomplete Kontrol A-Series keyboards include Komplete Instruments \u0026amp; Effects software — a comprehensive collection that includes The Gentleman classic upright piano, Monark iconic mono synth, Scarbee Mark 1 electric piano, Reaktor Prism polyphonic synthesizer, Reaktor Blocks Wired modular synths, and the powerful Reaktor 6 Player for Reaktor instruments. You also get Kontakt 6 Player (including 50 instruments) and Maschine Essentials (full Maschine software plus 1.6GB Maschine factory selection).\u003c\/span\u003e\u003c\/p\u003e\n\u003cp\u003e\u003cspan style=\"color: #000000;\"\u003e\u003cstrong\u003eMain features:\u003c\/strong\u003e\u003c\/span\u003e\u003c\/p\u003e\n\u003cli\u003e\u003cspan style=\"color: #000000;\"\u003eSmart, streamlined keyboard controller for all your virtual instruments and effects\u003c\/span\u003e\u003c\/li\u003e\n\u003cli\u003e\u003cspan style=\"color: #000000;\"\u003eAffordable entry point into the NI world\u003c\/span\u003e\u003c\/li\u003e\n\u003cli\u003e\u003cspan style=\"color: #000000;\"\u003eBest-in-class, semi-weighted custom NI keybed\u003c\/span\u003e\u003c\/li\u003e\n\u003cli\u003e\u003cspan style=\"color: #000000;\"\u003eInformative OLED display for at-a-glance navigation\u003c\/span\u003e\u003c\/li\u003e\n\u003cli\u003e\u003cspan style=\"color: #000000;\"\u003e8 touch-sensitive control knobs\u003c\/span\u003e\u003c\/li\u003e\n\u003cli\u003e\u003cspan style=\"color: #000000;\"\u003eErgonomic pitch and mod wheels\u003c\/span\u003e\u003c\/li\u003e\n\u003cli\u003e\u003cspan style=\"color: #000000;\"\u003e4-directional push encoder for one-handed sound browsing and project navigation\u003c\/span\u003e\u003c\/li\u003e\n\u003cli\u003e\u003cspan style=\"color: #000000;\"\u003eTag-based preset browsing via the KOMPLETE KONTROL Software: Find sounds quickly and hear instant previews\u003c\/span\u003e\u003c\/li\u003e\n\u003cli\u003e\u003cspan style=\"color: #000000;\"\u003eSmart Play: Stay in key with over 100 scales and modes, play chord progressions and arpeggios with single keys, or map any scale to white keys only\u003c\/span\u003e\u003c\/li\u003e\n\u003cli\u003e\u003cspan style=\"color: #000000;\"\u003ePre-mapped control of KOMPLETE Instruments and Effects plus hundreds of Native Kontrol Standard (NKS) plug-ins from leading manufacturers via the KOMPLETE KONTROL Software\u003c\/span\u003e\u003c\/li\u003e\n\u003cli\u003e\u003cspan style=\"color: #000000;\"\u003eFull VSTi and VST FX support\u003c\/span\u003e\u003c\/li\u003e\n\u003cli\u003e\u003cspan style=\"color: #000000;\"\u003eDeep integration with MASCHINE software\u003c\/span\u003e\u003c\/li\u003e\n\u003cli\u003e\u003cspan style=\"color: #000000;\"\u003eIntuitive control over Logic Pro X, Ableton Live, and GarageBand at launch, Cubase and Nuendo integration coming soon after initial release\u003c\/span\u003e\u003c\/li\u003e\n\u003cli\u003e\u003cspan style=\"color: #000000;\"\u003eTRS pedal input, assignable to sustain or expression\u003c\/span\u003e\u003c\/li\u003e\n\u003cli\u003e\u003cspan style=\"color: #000000;\"\u003eUSB 2.0 bus powered\u003c\/span\u003e\u003c\/li\u003e\n\u003cli\u003e\u003cspan style=\"color: #000000;\"\u003eCan be used \/ assigned as a MIDI controller\u003c\/span\u003e\u003c\/li\u003e\n\u003cli\u003e\u003cspan style=\"color: #000000;\"\u003eA comprehensive collection of virtual Instruments and Effects, with KOMPLETE KONTROL Software, and MASCHINE ESSENTIALS \u003c\/span\u003e\u003c\/li\u003e\n\u003cbr\u003e\n\u003cp\u003e\u003cspan style=\"color: #000000;\"\u003e\u003cstrong\u003eTech Specs:\u003c\/strong\u003e\u003c\/span\u003e\u003c\/p\u003e\n\u003cul class=\"table\"\u003e\n\u003cli class=\"table__row\"\u003e\u003cspan style=\"color: #000000;\"\u003e\u003cstrong class=\"table__header\"\u003eType: \u003c\/strong\u003e\u003cspan class=\"table__cell\"\u003eKeyboard Controller\u003c\/span\u003e\u003c\/span\u003e\u003c\/li\u003e\n\u003cli class=\"table__row\"\u003e\u003cspan style=\"color: #000000;\"\u003e\u003cstrong class=\"table__header\"\u003eNumber of Keys: \u003c\/strong\u003e61\u003c\/span\u003e\u003c\/li\u003e\n\u003cli class=\"table__row\"\u003e\u003cspan style=\"color: #000000;\"\u003e\u003cstrong class=\"table__header\"\u003eType of Keys: \u003c\/strong\u003e\u003cspan class=\"table__cell\"\u003eSemi-weighted\u003c\/span\u003e\u003c\/span\u003e\u003c\/li\u003e\n\u003cli class=\"table__row\"\u003e\u003cspan style=\"color: #000000;\"\u003e\u003cstrong class=\"table__header\"\u003eOther Controllers: \u003c\/strong\u003e\u003cspan class=\"table__cell\"\u003ePitchbend, Mod Wheel\u003c\/span\u003e\u003c\/span\u003e\u003c\/li\u003e\n\u003cli class=\"table__row\"\u003e\u003cspan style=\"color: #000000;\"\u003e\u003cstrong class=\"table__header\"\u003eEncoders\/Pots: \u003c\/strong\u003e\u003cspan class=\"table__cell\"\u003e8 x Touch-sensitive Control Knobs, 4-way Push Encoder\u003c\/span\u003e\u003c\/span\u003e\u003c\/li\u003e\n\u003cli class=\"table__row\"\u003e\u003cspan style=\"color: #000000;\"\u003e\u003cstrong class=\"table__header\"\u003ePedal Inputs: \u003c\/strong\u003e\u003cspan class=\"table__cell\"\u003e1 x 1\/4\" TRS (sustain\/expression)\u003c\/span\u003e\u003c\/span\u003e\u003c\/li\u003e\n\u003cli class=\"table__row\"\u003e\u003cspan style=\"color: #000000;\"\u003e\u003cstrong class=\"table__header\"\u003eMIDI I\/O: \u003c\/strong\u003e\u003cspan class=\"table__cell\"\u003eUSB\u003c\/span\u003e\u003c\/span\u003e\u003c\/li\u003e\n\u003cli class=\"table__row\"\u003e\u003cspan style=\"color: #000000;\"\u003e\u003cstrong class=\"table__header\"\u003eUSB: \u003c\/strong\u003e\u003cspan class=\"table__cell\"\u003e1 x Type B\u003c\/span\u003e\u003c\/span\u003e\u003c\/li\u003e\n\u003cli class=\"table__row\"\u003e\u003cspan style=\"color: #000000;\"\u003e\u003cstrong class=\"table__header\"\u003eComputer Connectivity: \u003c\/strong\u003e\u003cspan class=\"table__cell\"\u003eUSB\u003c\/span\u003e\u003c\/span\u003e\u003c\/li\u003e\n\u003cli class=\"table__row\"\u003e\u003cspan style=\"color: #000000;\"\u003e\u003cstrong class=\"table__header\"\u003eSoftware: \u003c\/strong\u003e\u003cspan class=\"table__cell\"\u003eKomplete Kontrol, Maschine Essentials, Komplete Instruments and Effects\u003c\/span\u003e\u003c\/span\u003e\u003c\/li\u003e\n\u003cli class=\"table__row\"\u003e\u003cspan style=\"color: #000000;\"\u003e\u003cstrong class=\"table__header\"\u003eFormat: \u003c\/strong\u003e\u003cspan class=\"table__cell\"\u003eNKS, VST, VSTi\u003c\/span\u003e\u003c\/span\u003e\u003c\/li\u003e\n\u003cli class=\"table__row\"\u003e\u003cspan style=\"color: #000000;\"\u003e\u003cstrong class=\"table__header\"\u003eHardware Requirements - Mac: \u003c\/strong\u003e\u003cspan class=\"table__cell\"\u003eIntel Core i5 or higher, 6GB RAM or more recommended\u003c\/span\u003e\u003c\/span\u003e\u003c\/li\u003e\n\u003cli class=\"table__row\"\u003e\u003cspan style=\"color: #000000;\"\u003e\u003cstrong class=\"table__header\"\u003eHardware Requirements - PC: \u003c\/strong\u003e\u003cspan class=\"table__cell\"\u003eIntel Core i5 \/ AMD Quad Core or higher, 6GB RAM or more recommended\u003c\/span\u003e\u003c\/span\u003e\u003c\/li\u003e\n\u003cli class=\"table__row\"\u003e\u003cspan style=\"color: #000000;\"\u003e\u003cstrong class=\"table__header\"\u003eOS Requirements - Mac: \u003c\/strong\u003e\u003cspan class=\"table__cell\"\u003eMacOS 10.12 or later\u003c\/span\u003e\u003c\/span\u003e\u003c\/li\u003e\n\u003cli class=\"table__row\"\u003e\u003cspan style=\"color: #000000;\"\u003e\u003cstrong class=\"table__header\"\u003eOS Requirements - PC: \u003c\/strong\u003e\u003cspan class=\"table__cell\"\u003eWindows 10 Anniversary Update or later\u003c\/span\u003e\u003c\/span\u003e\u003c\/li\u003e\n\u003cli class=\"table__row\"\u003e\u003cspan style=\"color: #000000;\"\u003e\u003cstrong class=\"table__header\"\u003ePower Supply: \u003c\/strong\u003e\u003cspan class=\"table__cell\"\u003eUSB bus powered\u003c\/span\u003e\u003c\/span\u003e\u003c\/li\u003e\n\u003c\/ul\u003e\n\u003cp\u003e\u003cspan style=\"color: #000000;\"\u003ePurchase the \u003cstrong\u003eNative Instruments Komplete Kontrol A61\u003c\/strong\u003e from Audiosaurus. The online Pro Audio specialist in South Africa.\u003c\/span\u003e\u003c\/p\u003e"}